Newsletter #3 — 2016-09-16
What's Your SDE Story?
Greetings Allies,
An explicit goal of the Alliance for Self-Directed Education (ASDE) is to create a collaborative space where we can all link arms, learn from one another, and collectively amplify the truth that is common to all of our experiences: that self-directed education works.
Our first share is a personal essay by our fellow organizer and ASDE board member, Akilah S. Richards. Her family uses unschooling as a means of liberation. Read the excerpt below, and follow the link to the full essay. . .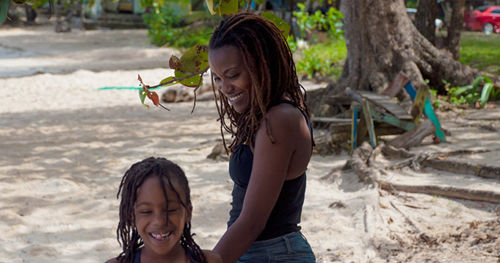 Navigating Unschooling and Blackness in the American Education System
by Akilah S. Richards
Author, content writer, unschooling parent, and host of Fare of the Free Child, a self-directed education podcast that centers on the voices of people of color.
My doctors consider my daughters medical anomalies, but I prefer the word miracles. My health had been compromised by a painful disorder resulting from tissue that normally lines a woman's uterus, growing outside the uterus and causing severe, chronic abdominal pain among other side effects. This condition, called Endometriosis, made it highly unlikely for me to grow a baby from fetus to full term.
A change in diet, three major surgeries, and four years later, Kris and I brought two girls into the world. Today, our girls are 12 and 10 years old; Kris and I are nearing 40. Together, we've come to realizations about what a "good life" means for us. As a result, nearly six years ago, we traded in our good jobs and gifted school programs for location independent, school-free living.
For us, unschooling is a vehicle for liberation; a way to walk a path rooted in our strengths and deepest interests. We are our own universities and classrooms, because we cannot help but learn. But not every family can take on self-directed learning in the same way.
For my family, it's learning primarily at home, with travel, volunteerism, and income-generating projects as our core learning channels. In other families where the adult (or adults) work outside the home, feasible options can prove very limited.
We can solve that problem by collaborating with individuals and organizations who are already doing work to make self-directed education more accessible to all people. In doing so, we help educate communities on how to create local learning spaces that are safe for children and facilitate the exploration of each child's unique interests and talents.
I am particularly interested in creating more space for the unique needs of people of color inside the self-directed education movement.
What's your self-directed education story? Why are you ready for the Alliance? We want to hear from you!