Newsletter #6 — 2016-11-22
Education Liberation
by Danielle A. Levine, Esq.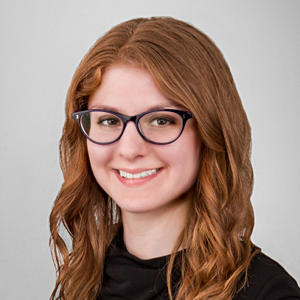 ASDE organizing team member Danielle A. Levine is happiest when she's hanging out with kids and helping them learn more about whatever's important to them. She is a diligent children's rights advocate who draws on her experience feeling trapped and stifled in school to work toward the goal of deinstitutionalizing education for children. While attending law school, her experiences with students' suspension hearings fueled her interest in children's rights through the lens of school discipline.
Danielle co-founded Dida Academy where she and a team of committed self-directed education advocates partner with local (Brooklyn, NY) community members to facilitate self-directed passion projects and promote youth empowerment. She is excited to help grow the Alliance and work alongside fellow activists who recognize that children are people. Danielle offers the following message of support and appreciation to the potential young members of the Alliance...
---

As a person under age 18, your rights are defined by your status as a legal "infant". You literally have fewer rights than someone who is over 18 when it comes to pretty much every aspect of your life.
How did we end up here? Either...
(1) Adults are selfish and want to control children. Adults deny children rights for the benefit of adults.
(2) Adults care deeply about children, but they believe children are ignorant and therefore adults must control children to keep them safe. Adults deny children rights for benefit of children.
(3) Some combination of (1) and (2).
Let's review the facts...
In the United States, the government grants special protections and resources to children. Here is a partial list of the "benefits" given to children:
Right to an education — The simple explanation: Children have the legal right for the government to pay for their education at a government-run school. The complex explanation: The "legal right" to education is a tangled web of laws. Here is a brief overview:
Right to food and shelter — If a child is abandoned by her parent, the government will take responsibility for her food and shelter.
Right to be tried as a minor for crimes — In many states, juvenile offenses are handled by a separate system. The "juvenile" justice system is supposedly more humane than the "adult" justice system, but actually has a lot of problems and corruption.
However, children's rights are limited in many ways:
Fortunately, you DO NOT need your parent's permission to engage in self-directed education. You DO need your parent's permission to be free from the impositions on your time and attention by conventional school.
"What can I do if I want to choose self-directed education but I'm stuck in a conventional school?"
Liberate your mind! Do the minimum work necessary to not break the law or incur the wrath of your parents. But do spend your creative energy on your own learning, on your own terms.
Start doing your own self-directed learning and keep records of your activities. Consider creating actual work product and making a portfolio. After you've assembled some evidence of your learning and competence at self-education, present it to your parents and make the argument that you'd like to have more time to work on these sorts of projects, which will actually be more useful to you than conventional school assignments.
"There's so much fear underneath all of the need to control: to not be wrong, to protect oneself, to not face punishment or be judged by other people." —Teresa Graham
Your parents most likely love you — a lot! Many parents love their children so much, but they are too afraid of what would happen to their children if they didn't control them. Perhaps your parents feel constrained in their own lives. They have most likely worked, or currently work, in settings where accumulating credentials and putting up with "the daily grind" is the surest way to security and safety. It could be helpful to reframe your understanding to realize that they think they are doing what is best for you. Also, keep in mind that your parents are still learning and growing, themselves. They don't have all the answers figured out.
"My mother is growing up, and I'm growing up, but she just happens to be my mother." —Marley Richards, unschooler
If you want to exit your current school, it's up to you to tell your parent(s)/guardian(s) what you really need, and make persuasive arguments to convince them of your position. But even if you can't convince them to take you out of conventional school, remember that education is not the same as schooling, and you can still direct your own education.
---
NYC-BASED PROGRAMS I RECOMMEND:
RESOURCES/LINKS