Double Your Impact!
From now through August 30th your gift will be matched, up to a total of $10,000! (Details
here
.)
Give The Movement Wings!
Help jump-start the
Alliance for Self-Directed Education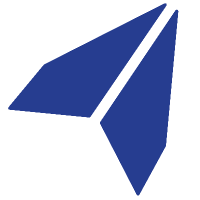 Your tax-deductible contribution will help advance society to the tipping point, where Self-Directed Education becomes normal. Together we can help more families discover Self-Directed Education as we build communities of support for children's natural love of learning. Any amount you can give will make a difference. If you can give $250 or more, scroll down to learn about becoming a Sponsor.

In the last decade we've seen considerable growth in the number of unschooling families, SDE schools, learning centers, co-ops, and other supports for Self-Directed Education. Now is the time to give this movement a huge boost, so we can reach the tipping point soon!
We welcome organizations and individuals who are passionate about mobilizing the Self-Directed Education movement to become Sponsors of the Alliance by contributing $250/year or more. Sponsors (except for any who choose anonymity) will be featured in a special section on our homepage.
Double Your Impact!
From now through August 30th your gift will be matched, up to a total of $10,000! (Details
here
.)