Enjoying Tipping Points?
Learn about the people who are making it happen.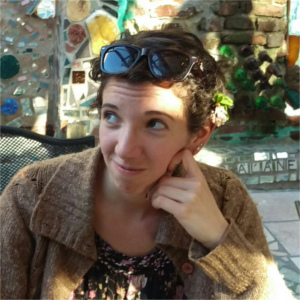 Abigail Oulton
After over a decade of teaching and studying education, Abby now serves as co-director of the New York City Agile Learning Center (ALC-NYC). The flagship school of a growing network, ALC-NYC serves a community of young people who practice self-direction and intentional culture creation. During school hours Abby often shares books, field trips, art projects, and her enthusiasm for life science. She also works increasingly with adults, collaborating with and providing support for those new to facilitating in learner-driven environments.
Abby graduated from New York University's Gallatin School for Individualized Study in 2013 after focusing her coursework around education and sociology. She facilitated at ALC-NYC for three years before becoming a director, and she looks forward to finding ways to provide more young people access to education focused on their empowerment and holistic growth.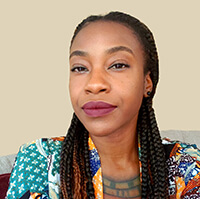 Akilah S. Richards (she/her)
Akilah S. Richards (she/her) is passionate about mindful partnerships and conscious parenting. She uses audio and written mediums to amplify the ways that unschooling, in particular, is serving as healing grounds and liberation work for Black, non-Black Indigenous, and People of Color communities. Her celebrated unschooling podcast, Fare of the Free Child, and the numerous workshops and gatherings she has been part of have garnered the attention of Forbes Magazine, The New York Times, Good Morning America, and most importantly, BIPOC families interested or living in more healthy, consent-based, intergenerational relationships. Her recent experiences within the intersection of privilege, parenting, and power are detailed in her latest book, Raising Free People: Unschooling as Liberation and Healing Work (PM Press)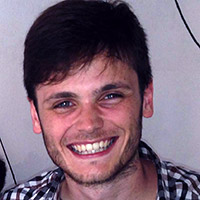 Alex Bretas
Alex Bretas is a member of Teya, an ecosystem of innovative learning initiatives. He is also one of the co-founders of ALC São Paulo, the first Agile Learning Center in Brazil.
For several years, Alex has been researching topics such as lifelong learning, self-directed learning, free and democratic education, dialogue and group facilitation. He wrote the book "Informal PhD" as a result of a crowdfunding campaign he did in 2014. He also translated Blake Boles's book, "The Art of Self-Directed Learning," which has become one of the few references to the subject in Portuguese.
Alex often writes on his blog about themes related to learning and lectures at national and international events. He also designs and facilitates lifelong learning programs for companies. He is a member of the global ALC network, the Ecoversities Alliance and the International Democratic Education Network.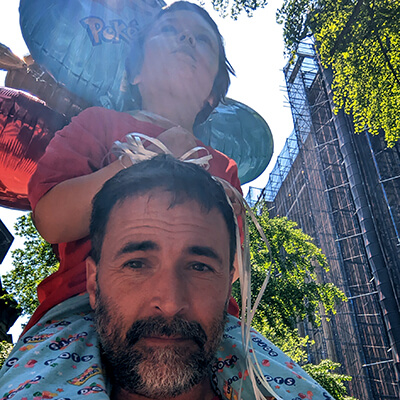 Alexander Khost (he/him)
Alexander Khost (he/him) is a father and youth rights advocate. He is the Editor-in-Chief of Tipping Points and founder of Voice of the Children, promoting and facilitating art and activism for young people. He works at the homeschooling coop, Brooklyn Apple Academy.
He previously founded the Teddy McArdle Free School, a democratic free school in New Jersey, and more recently he co-founded play:groundNYC, a junkyard playground for children on Governors Island in New York City.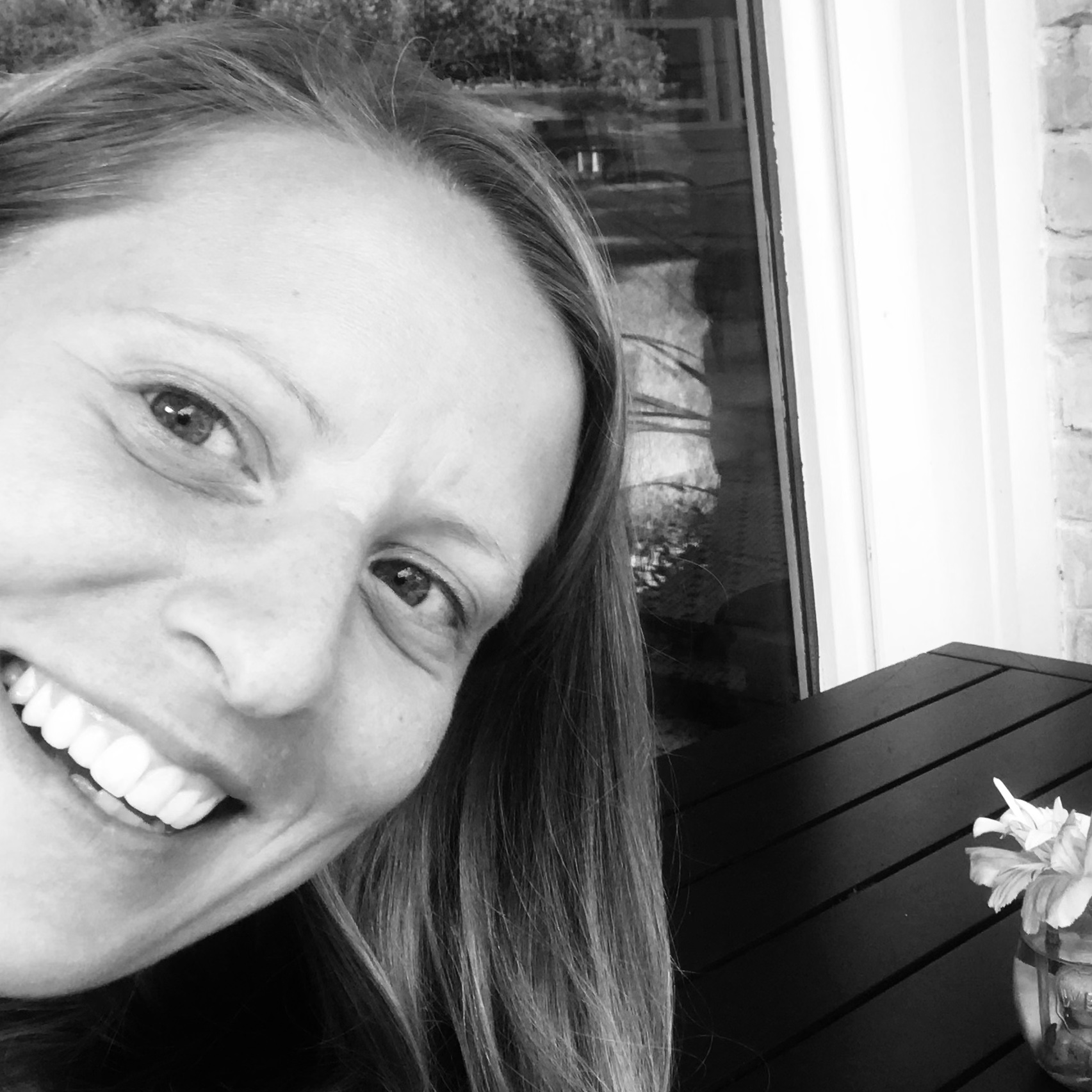 Alicia Stimmel
Alicia has been passionate about self-directed learning since first reading Summerhill by A.S. Neill many years ago. Since then, she's become a wife and mom to three awesome kids who currently spend their days learning and growing together.
She is currently working on writing a children's book and blog and hopes to pursue her lifelong dream of writing. Alicia's ultimate goal is to help families find better, more authentic ways of learning. She wants to inspire others to constantly evaluate what it is we are doing on this planet and how it is effecting the future generations to come.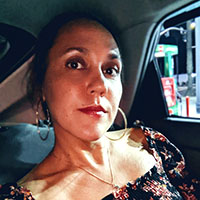 Ana Maria HF (she/her/ella)
Ana Maria (she/her/ella) is a brown, bicultural, biracial, bilingual Colombian American woman. She is a daughter, a sister, a friend, a wife and partner, and a mother to a five-year-old. She has a life-long passion for social justice - from being an anti-racist parent to advocating for unhoused people.
Ana Maria is a former public elementary school teacher that survived a traumatic birth with her son that caused her life to pivot from working mother to stay-at-home mother.
Mothering filled her with questions and in seeking the answers she followed a path to unschooling and self-directed education. Ana Maria is trying to start an unschooling cooperative in her city of Oceanside, California. It is called Empower Oceanside, where the goal is to transfer her singular journey to self-directed education into building community and working towards liberation from oppressive educational institutions.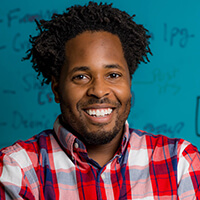 Anthony Galloway Jr
Anthony Galloway Jr is a professional facilitator and self-directed education practitioner. He's operated in the field of education for 10 years and has experiences in after-school programs, summer camps, collegiate mentoring, Democratic Free Schools, Montessori, and Sudbury schools. Currently, Anthony serves as Co-Director and Facilitator at The Heartwood School, an Agile Learning Center located in Atlanta, Georgia he co-founded in 2016.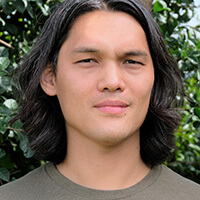 Antonio Buehler (he/him)
Antonio Buehler (he/him) is focused on creating alternatives to oppressive systems. He founded Abrome to liberate children and fundamentally change the way the world views education.
In addition to being a Facilitator at Abrome, Antonio supports his local library through Self-Directed Education related programming, and organizes against police brutality with the Peaceful Streets Project. Antonio previously served on the board of a child bereavement non-profit, volunteered at an orphanage in Bulgaria, volunteered for the West Point and Stanford admissions offices, coached high school football, and has personally mentored and tutored dozens of children.
Antonio earned a B.S. in Systems Engineering from the United States Military Academy, an M.B.A. from Stanford University, and an Ed.M. from Harvard University.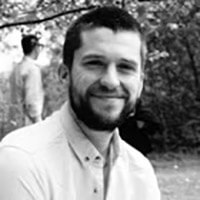 Arthur Grant
Arthur Grant was born and raised in east England, in a small homestead with his parents who were among the earlier adopters of unschooling in the UK. He went on to study Physics and Philosophy at the prestigious University of Bristol, before pursuing his interest in play theory, particularly how play relates to child development and how it can intersect with more formal education.
Arthur now lives with his wife and three children on a small permaculture farm where they experiment and have fun growing as many different varieties of fruits, fungi and vegetables as humanly possible.
He is the co-founder of Muddy Smiles, a site dedicated to play, and he works tirelessly to advocate for (loads) more play within education and at home.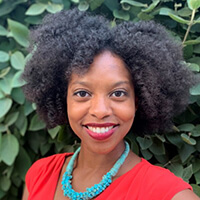 Ashley McCall
Ashley McCall serves as a 3rd grade bilingual English/Language Arts teacher at César Chávez Multicultural Arts Center on the south west side of Chicago and a teacher representative on the Chávez Local School Council. Follow her on Twitter at @ashlm_12.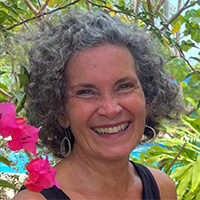 Becka Koritz
Becka Koritz is passionate about self-directed education and peaceful parenting. She has an extensive and unique path within alternative education: as an ex-student in the Montessori system, co-founder of two Waldorf initiatives, and the founder of Explora ALC, Mexico's first Agile Learning Center.
Becka dedicates her time running her ALC, coaching other ALCs, giving workshops and creating articles and videos in Spanish in order to support families in Latin America who are embracing self-directed education. At the same time she accompanies her teenage son on his journey in the world of self-directed education. She loves empowering other human beings to experience and create freedom in their lives. Becka was born in Sweden but lives in Mexico since 2003. You can support her work here.
Becka Koritz es una apasionada especialista en desescolarización, educación autodirigida y crianza respetuosa con apego. Tiene una extensa y única trayectoria en la educación alternativa: como ex-alumna Montessori, co-fundadora de dos iniciativas Waldorf, y fundadora de Explora ALC, el primer Centro de Aprendizaje Ágil en México.
Becka dedica su tiempo a dirigir su ALC, asesorando a otros ALCs, impartiendo talleres y creando artículos y videos en español para apoyar a las familias en Latinoamérica que están en el camino de la educación autodirigida. Al mismo tiempo está acompañando a su hijo adolescente en su viaje de aprendizaje autodirigido. Le fascina empoderar a otros seres humanos para que vivan y crean libertad en sus vidas. Nació en Estocolmo, Suecia, y vive en México desde el 2003. Puedes apoyar su labor aquí.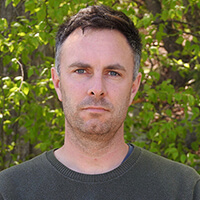 Ben Draper
Ben Draper is a Sudbury Valley School "lifer." After graduating in 1997 he studied composition briefly at the New England Conservatory of music before going on to pursue his interests in art and philosophy at the school of the Museum of fine arts Boston and tufts university. His work has been shown in the contemporary wing of the Museum of fine arts Boston as well as other galleries in the Boston area. Draper begin reading at the age of 17 when a Sudbury Valley staff member loaned him a book on Zen Buddhism. This set him on the Buddhist path which is still on today. Currently he is studying to become a student of the venerable Dzigar Congtrul Rinpoche in the nyingma tradition of Tibetan Buddhism. In 2012 he helped start the Macomber Center for self directed learning in Framingham Massachusetts where he is now the executive director. In 2018 he became a director's fellow at the MIT media Lab where he has been collaborating on several writing projects about self-directed education. Recently his article "how not to raise a reductionist" appeared in the MIT journal of design and science.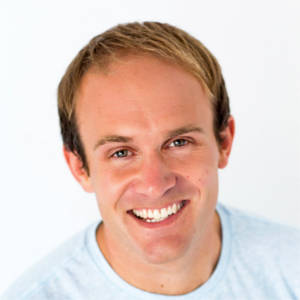 Blake Boles
Blake Boles builds exciting alternatives to traditional school for self-directed young people. He directs the company Unschool Adventures and is the author of the published books The Art of Self-Directed Learning, Better Than College, College Without High School, and the online book How to Live Nowhere.
He and his work have appeared on TEDx, The Huffington Post, USA Today, The New York Times, The Christian Science Monitor, BBC Travel, Psychology Today, Fox Business, NPR affiliate radio, and the blogs of The Wall Street Journal and Wired.com.
In 2003 Blake was studying astrophysics at UC Berkeley when he stumbled upon the works of John Taylor Gatto, Grace Llewellyn, and other alternative education pioneers. Deeply inspired by the philosophy of unschooling, Blake custom-designed his final two years of college to study education full-time. After graduating he joined the Not Back to School Camp community and began writing and speaking widely on the subject of self-directed learning.
In his previous lives, he has worked as a high-volume cook, Aurora Borealis physics researcher, delivery truck driver, math tutor, outdoor science teacher, EMT medic, summer camp director, market researcher, web designer, and windsurfing and tree climbing instructor. He keeps a running goal (and failure) list. His biggest passion is sharing his enthusiasm and experience with young adults who are blazing their own trails through life.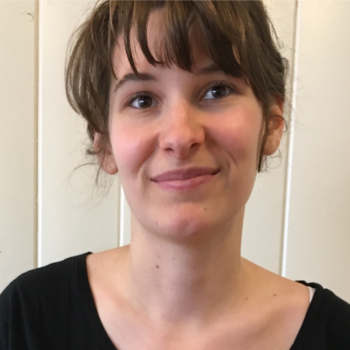 Bria Bloom
Bria Bloom is a born and raised unschooler, and has the daily joy of parenting a self-directed learner. Her SDE experience has influenced her to become an advocate for SDE for all, and she channels this passion through her work as Community Manager for The Alliance for Self-Directed Education. Throughout the years she has supported others in their learning in a variety of ways, including teaching Martial Arts since she was 14 years old, and working for many years at a play-based early learning center in Seattle. She also writes, presents, and facilitates workshops on early education. To check out some of her work, visit briabloom.com.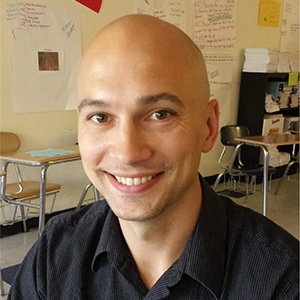 Brian Huskie
Brian Huskie is a National Board Certified public schoolteacher with 10 years of experience, founder of the Albany High School/Capital District Refugee Scholarship Endowment, an Operation Iraqi Freedom veteran (2004), and author of "A White Rose: A Soldier's Story of Love, War, and School" He and his wife homeschool two beautiful boys outside of Albany, NY. Find Brian at BrianHuskie.com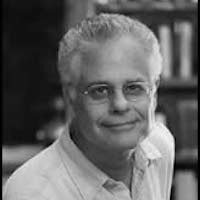 Bruce E. Levine
Bruce E. Levine is a practicing clinical psychologist. He is the author of Surviving America's Depression Epidemic: How to Find Morale, Energy, and Community in a World Gone Crazy, and several other books. According to the late Howard Zinn, "Bruce Levine condemns the cold, technological approach to mental health and, to our benefit, looks for deeper solutions.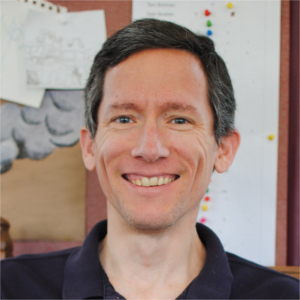 Bruce Smith
After starting his career in the public schools of Columbia, Missouri, Bruce L. Smith helped open the first Sudbury school in Illinois in 1997. Since then he has staffed at Sudbury schools at four states, primarily Alpine Valley School in metro Denver and Clearview Sudbury School in Austin, Texas.
For over a decade Bruce has served as president of Friends of Sudbury Schooling, an organization dedicated to promoting the visibility and viability of schools inspired by the Sudbury Valley School, founded in 1968. When he's not staffing, Bruce offers public speaking and consulting services to groups interested in learning more about Sudbury, which he also promotes on Twitter (@numbalum89) and at his blog, Write Learning.
Bruce holds degrees in English, History, and Education, and has studied Religion and Creative Writing at the graduate level. He is an active member of the Austin Zen Center and has worked as a freelance writer and editor.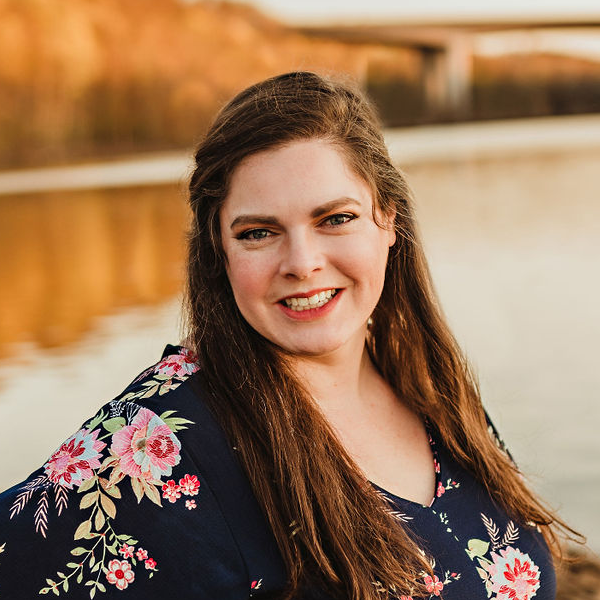 Caiti Quatmann
Caiti is a teacher and writer from St. Louis. She works at a Microschool that adopts the tenants of Self-Directed Education. Ultimately, Caiti is driven by the power of stories: how we listen, learn, and live through stories; how we make meaning through stories; how we generate creativity, calm, control, etc. through storytelling.
Caiti has worked at the middle school, high school, and college levels, which caused her to question issues in traditional schools and their ability to allow for joyful learning. Her research interests are self-directed learning and play-based education.
Her creative writing is inspired by her life as a neurodiverse mother and teacher. She loves cultivating connection through her words, images, and actions; and helping herself and others strive towards their fullest life, purpose--something all humans innately deserve. Outside work, Caiti lives with her husband, two children, and acquires more books than she can read.
Cammie Justus-Smith is a mother to one amazing eight-year-old son and a graduate student at Virginia Commonwealth University. Her current goals include working within non-traditional educational environments to help develop research agendas and evaluations that promote Self-Directed Education through creating a methodology consistent with the SDE worldview. In a previous life, she worked in traditional education as a teacher and helped found two Self-Directed schools.
If you enjoyed this article and feel called to give back to ASDE, here are ways you can support our work:
Donate money

Share our content with others! Click one of the buttons above to easily share on Twitter, Facebook, or email.

Consider becoming a Contributor for Tipping Points
Copyright © 2023 Alliance for Self-Directed Education, Inc.