The Mission & Vision of The Alliance
SELF-DIRECTED EDUCATION AVAILABLE FOR ALL
The Alliance for Self-Directed Education (ASDE) is a nonprofit 501(c)(3) organization dedicated to informing people about the benefits of, and methods for, allowing children and adolescents to direct their own education. The Alliance's ultimate goal, its vision, is a world in which Self-Directed Education (SDE) is embraced as a cultural norm and is available to all children, everywhere, regardless of their family's status, race, or income.
A Fundamental Premise
CONCERN FOR HUMAN RIGHTS
A fundamental premise of the Alliance is that top-down, coercive systems of schooling, imposed by states and nations, violate the human rights of children and families to direct their own lives, learning, and paths to adulthood. If there were evidence that coercive schooling were necessary for the welfare of the people on whom it is inflicted, such a system might be justifiable; but, as explained elsewhere in this website, there is no such evidence and there is much evidence to the contrary.
Why an Alliance?
BUILDING A MOVEMENT
The term Alliance in the organization's name emphasizes its goal of bringing together the various organizations and individuals who are already actively promoting and enabling Self-Directed Education. The organizers of the Alliance recognize that there are many ways to practice and support Self-Directed Education, including several varieties of SDE-aligned schools, learning centers, and homeschooling.
A goal of the Alliance is to create a collaborative space where we can all link arms, learn from one another, and collectively amplify the truth that is common to all of our experiences — that Self-Directed Education works! Success in achieving our common vision will depend, in large part, on the numbers of people who take an active stand and work together to support the SDE movement, regardless of their stances on other issues such as parenting philosophies, religious beliefs, health and dietary practices, and political orientations.
This movement, away from coercive schooling and toward Self-Directed Education, has been inching along for decades. It has not yet taken flight because most people still don't know about Self-Directed Education and the success of those who have taken this route, and most who do know about it are reluctant to choose a path that seems so "not normal."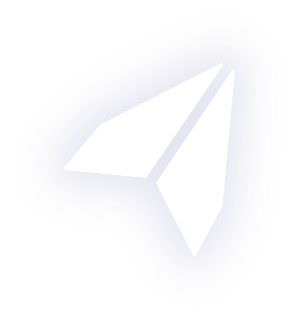 The Alliance was formed to give wings to the movement by spreading the word about Self-Directed Education, showing how it works, sharing its success stories, and connecting people to the hundreds of thousands of families now engaging in SDE. Through our efforts, Self-Directed Education is becoming a familiar term associated with freedom, success, and happiness — the new normal for the 21st century.
The Alliance is financed entirely by donations from individuals and organizations who support the cause of Self-Directed Education. All members of the Board of Directors are volunteers, who receive no financial remuneration for their work for the Alliance. Donations to the Alliance are tax deductible and allow the Board to hire freelance consultants to manage projects that would not be feasible on a purely volunteer basis. Donate Now
See also: Our Organizing Team