Learning all the time — at home, in the community, and in places designed to support Self-Directed Education.
In order to fully engage in Self-Directed Education, school-aged children must be freed from standard, top-down, curriculum-based, compulsory schooling. The legalities vary from one country, state, or province to another, but in the United States there are generally two ways to avoid such schooling without breaking the law.
One is to enroll the children in a legally recognized school that's designed to support Self-Directed Education, the other is to opt for homeschooling and then allow them to direct their own education from home. We refer to these two approaches, respectively, as school-based Self-Directed Education and home-based Self-Directed Education. The latter is often referred to as unschooling, a term coined in the 1970s by author and educational theorist John Holt.
Many self-directed learners participate in organized learning communities that are technically not schools but may be similar to SDE-aligned schools in certain ways. Often called learning centers, learning co-ops, or homeschooling resource centers, these organizations provide easy access to a greater variety of learning opportunities and social connections.
Whether it is home-based, school-based, or center-based, it's important to remember that Self-Directed Education is a whole-life, freedom-based process. When children are free to learn on their own terms, they learn everywhere and all the time — not only in places and at times set aside for "educational purposes."
Being self-directed doesn't mean going it alone: parents and other adult helpers facilitate Self-Directed Education by providing access to resources, creating SDE-friendly environments, and engaging in authentic conversations prompted by the learners' curiosities.
Self-Directed Education facilitators must shed the obsolete notion that children need to learn a standard set of skills and subjects by a certain time. Successful facilitation requires a deep appreciation for informal, spontaneous, emergent learning processes that are as natural as learning to walk and talk.
The Alliance for Self-Directed Education is dedicated to helping parents and educators understand this natural process, learn to trust it, and get the support they need to find their own unique ways of facilitating SDE for the young people in their lives.
Want to learn more about how Self-Directed Education shows up in the world? Watch our video, How We See Self-Directed Education: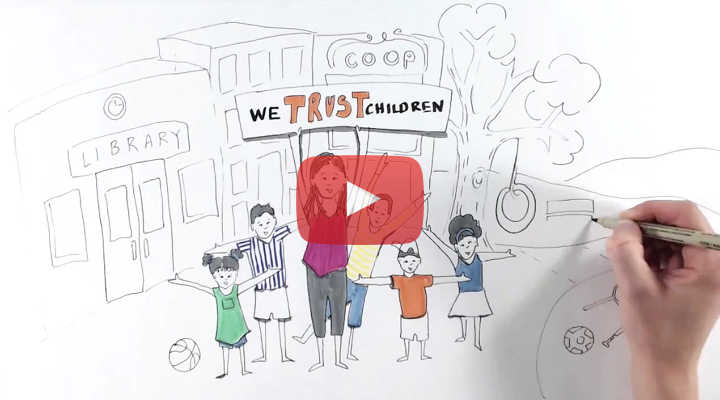 Return to What is Self-Directed Education?