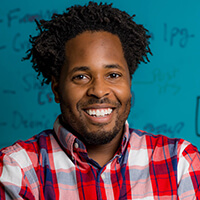 Anthony Galloway Jr is a professional facilitator and self-directed education practitioner. He's operated in the field of education for 10 years and has experiences in after-school programs, summer camps, collegiate mentoring, Democratic Free Schools, Montessori, and Sudbury schools. Currently, Anthony serves as Co-Director and Facilitator at The Heartwood School, an Agile Learning Center located in Atlanta, Georgia he co-founded in 2016.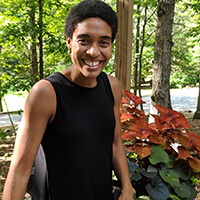 Lora Smothers is an educator, activist, and mother of two who is rooted in Athens GA who stays up at night dreaming of new ways to bless her city.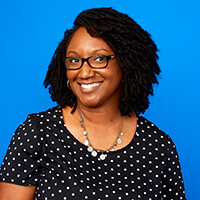 Mikala Streeter
is the Founding Principal of The LIFE School, an accredited, nonprofit high school in Atlanta, that has transformed the traditional high school experience to be more personalized, real world, and exploration-focused.
November 4, 2020
This is part 1 of a video series of conversations between Anthony Galloway Jr, Lora Smothers, and Mikala Streeter. Part 2, "How SDE Intersects with Parenting & Ethnicity" is here.
Anthony: Hey, SDE friends and family, it's Anthony Galloway here, I want to share with you all an interesting conversation I had with some fellow educators.
This is Lora Smothers, who is the director at Freedom to Grow Unschool in Athens, Georgia, for some years. Then there's also Mikala Streeter, who's the principal at The LIFE School in downtown Atlanta, Georgia. The inspiration for this conversation came right after I finished facilitating a session for the Agile Learning Center network about the importance of staying connected to our why, as educators, parents, facilitators, mentors, just anyone who's dealing with young people.
In those sessions, people express the desires that exist at the core of them, and that steered their schooling decisions for their family, for themselves. In addition, some folks shared the issues and roadblocks that popped up along the journey of deschooling and while pursuing Self-Directed Education. Afterwards and on the side, Lora and Mikala actually expressed some concerns with the nature of the conversation, how it was pretty similar to the limitations they experience in many of the other conversations that occur in Self-Directed Education spaces, unschooling spaces. Particularly the friction for them was about how some of the cultural mismatch that may exist can create problems and hurdles for low income families and/or families of color, specifically Black and indigenous families. Mikala actually said, and I'm quoting here, "Poor people don't have a ton of mental or emotional bandwidth to think this much about how their kids think and feel." Lora followed that up with, "Yeah, I'm just not sure how my neighbors of lesser means would be able to jump into this dialogue." She also said a lot of these issues that are being discussed only come with excess leisure time and excess resources. Also, I just don't know if this conversation embraces Black cultural values for a certain amount of traditionalism.
So I thought, wow, that's pretty deep and pretty heavy and important and true, and I thought that it was also important for more to be said. So either way, I really wanted to hear more of what they had to say. And I had the inspiration to capture what was likely to be some really great and valuable content for myself and others. That said, what follows is our video called dialogue.
I've decided to actually divide the entire call up into a few video segments so that they can be more easily digested. It maybe is going to be about three or four segments each ranging from fifteen to twenty five minutes. I hope you all enjoy it and are able to gain some value from it.
Anthony: What I wanted to capture was just like starting off, you two were talking about how there was a certain level of affluence that was present in our conversation, that you felt made the conversation or the subject matter a little distant for people, whether it be because of their economic status or just because of their racial or ethnic demographic.
So, and then just digging into that, I was asking you all about, "Oh, what do you mean by that? Give me an example." And just talking about– I think Mikala you said it very well– how depending on your income and just how financially secure you are, whatever's going on in your life that might impact your ability to just sit with these sort of esoteric and philosophical questions wondering, "Oh, why is this happening, or what's going on for me?"
Lora: Yeah, I, well, I don't know ya'll want to press record? Maybe I don't want to say too much. I will tell you all this. I want to throw into this conversation, this [Facebook] post by Tomis Parker. I'll read it to you beforehand so you can chew on it, and then I'm gonna throw it in the conversation.
He says, "Someone help me out. Why do liberals not understand that mass coercive schooling is fundamentally oppressive? Is there anything more explicitly neoliberal than an education system rooted in coercion, rewards and punishment, manipulation, the external validation and standardized expectation of humans?" Then here's the kicker. "If you want equity, focus on social welfare and supporting families. How is it part of the liberals zeitgeist to be for the empowerment of marginalized groups while simultaneously not believing they're capable of educating their own children?"
I thought that was something I hadn't heard before, like in this sort of SDE-world conversation, that actually might move the conversation forward somehow. Anyway, that came to mind when I was thinking about this.
Anthony: OK, Okay... hm.
Lora: I just want to throw it out there like, you know. Is...like he's saying, well if maybe Black folks could participate more in this whole thing if the emphasis was on, you know, social welfare, social support services and whatnot, rather than crafting these lovely little environments or like tweaking the public school system... I don't know. I just thought it was kind of a different thing to say.
Mikala: Yeah, to bring into the conversation a component about it's not just people understanding that this other type of education exists, but there are some other considerations of the oppressive nature of society as a whole. Now they need that in order for education to really be equitable. I mean, that's what I'm getting from it. Is that what you are?
Lora: Yeah, empowering families to teach their own. Like, what does that mean across all of the lines, all the isms and whatnot?
Mikala: Yeah, I think part of the issue is that thinking about educating your own child is such a, from a Maslow's hierarchy of, you know, if you're struggling...
Lora: I agree, are we recording?
Mikala: Yes, we are recording! This hierarchy is like you're struggling with food and you're struggling with housing. Thinking about how do I find an engaging way to explore rocks with my child is just like a lower priority question. And I feel like to some extent, unless you've just come into some consciousness where you're just forcing it higher up the priority list, I think that's just a lot to ask for. A lot of people to say if you haven't figured out these other questions of stability or safety to somehow jump this education question to the top or there's something wrong with you if you're not doing that.
Lora: Right, sorry to interrupt you, just what you're saying is so important, I was like, we got to get this. Right, right, right. Like, obviously, if you have the choice between, like, figuring out how to make ends meet and like figuring out how much screen time your kid should have, like those conversations are unequal in importance.
Mikala: Yeah, but then I feel like we do have families that are struggling, but see the value, and while I figure this out over here, let me put my child in a better position so that when they get to adulthood, they they may be in a better space to navigate some of these challenges and kind of break that cycle of poverty, break that cycle or whatever other systemic or cyclical challenges. Which takes a lot of guts to say, let me put my kid in a whole situation that I don't totally know or totally get, but something about it feels better. Feels safer.
Anthony: So okay, I guess in Sunday's conversation in talking about, because that that thing was talking about staying connected to why, you're bringing out this point, you use Maslow's Hierarchy of needs to illustrate like, oh, I might not be in the position to start, whether it's sitting around and doing or just doing in my day to day, asking myself these questions about what do I really want to do, what I need, and what type of education practice, et cetera, fits my child and my family? Especially if you are someone whose, I'll say, stuck in a lifestyle or world where your basic needs are not secure or they don't feel stable and consistent, so you're always having to work or worry about getting those things, so you might not be able to be in the space to ask these questions or try to like buck the system and go with a different education approach. I get that, and I get that being a hurdle or a challenge for folks, but I don't see it as like, what blocks them from it. Like that makes unschooling or just thinking about and discussing the validity of unschooling, maybe, I don't think that keeps them, per se, from doing it.
Lora: Ok, here's what I was thinking about earlier, is perhaps just the term unschooling... the way that we think of that in this network of leaders of alternative schools and whatnot. Perhaps it should be broadened to include some parts of the skills that it requires to, like, be broke and make it work. Because I feel like a lot of the resourcefulness that is put into use to, like, spin all the plates, like you're a single Black working mother, you know, and your kids come to the laundromat with you and you're having them count the ceiling tiles by twos while the clothes are spinning, you know... we wouldn't call that. I don't know, that scenario is not what you think of when we're in these conversations talking about like, here's this little space called whatever, Waldorf, Montessori, Agile Learning Center, et cetera. but...what I'm getting at is I feel like part of this movement is sort of inherent in the Black experience, because...
Mikala: There's so much organic learning that happens.
Lora: Yes, because we sort of always had to because we were excluded from so many systems "of education." Even as far back as like, you know, slaves sneaking pages of the Bible to each other to teach each other to read in a cabin in secret. That's unschooling. You know, and then like Freedom Schools cropping up in the 60s when schools were integrated they wouldn't allow Black students to participate. All of that. I suppose I just would like to see the conversation broadened to include that, but also to somehow allow more bridges between the worlds.
Mikala: Yeah, I think we have a similar conversation when we talk about entrepreneurship, because there are a lot of people that you just sell cookies at the hair salon or the barber shop or, you know, maybe you're Latina and you're selling like pupusas or empanadas or whatever. And just like we're just selling things, and not really thinking like I'm an entrepreneur, how do I get into accelerators, how do I get investor funding? I'm just selling this thing over here on the side. We open up that language because a lot of people would have an adverse reaction to saying unschooling. I want my kid in school. I want them to be educated. How that happens, I'm open to that discussion, but the idea that I wouldn't send my child to school or I would just sort of let life happen to them, there's no way I'm just gonna let life happen to them. But if you can frame it in a way that connects to my understanding of how the world works, then maybe I could be more receptive or feel like this community is a fit for me.
Anthony: I agree. I think I'm definitely a person who is not stuck on, like, the terms or whatever or like I don't like to get... I can acknowledge getting really deep into the weeds of what these words actually mean and who's doing it or who's not is almost the– for lack of a better word– I think it's just a waste of time. Because to me it's like I don't actually care what you call it or if it's the right way to do it, it's more like what's working for me and the kids, you know, what's healthy for both of us? And everything stops and starts there. But I also hear you and the term unschooling just immediately brings up, I mean, it's definitely appealing to more anarchist anti-system kind of people who are just trying to buck all the traditional things off. And it's really appealing to that kind of crowd. But then if you're somebody who's not really motivated in that sense, or if you're just new to the concept, I can hear how that word might immediately bring up certain fears, anxieties, about whether or not, like what is this, is this real? So they're just not learning anything? When people hear about SDE or unschooling, whatever, usually, especially parents, their first thoughts are like, "So you let the kids do whatever they want?" or, "How are they ever going to learn math, because you're just never going to do any math or reading with them." People usually imagine, like the extreme opposite case of, you know, Lord of the Flies situation. Which is just not what I think anyone in the SDE space means or is doing.
And at the very least, I can say is like, well, that's not what I'm going for. But I hear what you're saying, Mikala, about how just that word brings up a certain connotation. And if we talk about it with too much jargon and lingo and it gets too academic it seems like a very specific thing that is for a very specific kind of person. And we end up not acknowledging how really it's the way people were doing, learning, I should say, or any kind of formal education or guidance, all along before it got too institutional and too industrial, I guess.
I mean, Kelly Limes-Taylor has that article, "Ours First," which is really good. And it just wanted to have like, you know, there are these indigenous ways of raising young people. Or these indigenous sort of methods of doing education that have always been there and that we've always been doing, but we don't necessarily give it language or understand it as a thing because it's just how we live. And then at some point, a system, say colonialization, comes in and creates a system and an industry and a process of doing it and gives everything a language in return and commodifies it and makes it commercial. And then, this is in so many different industries, after a while, you have like a few sort of hippie anarchist people who were like doing some alternative way of doing it. And all they're actually doing is going back to how people have been doing it or go and use some indigenous method of doing it. And they give it a term as well.
Mikala: Columbus-ing.
Anthony: Columbus-ing, exactly. Somebody should say it. Yeah, Columbus-ing. And now it has a cute brand and cute term, et cetera. And now it seems like it's this inaccessible thing that we almost forget that, oh, we've been doing this actually all along. It was the opportunity to do it was stolen from us, actually. So I get all that and I definitely agree. I still wonder, though, like putting aside the language of accessibility, I just wonder how much of... is there a limit, like where's the line to how much, for lack of a better word, SDE– and I'll saying natural learning processes– how far can they expand? That is something that I always get hooked up on, especially for that family who is like stuck in the way things are going. You're born into that, and you're so worried about just the basic needs. Yeah, we sent our kids to school and like, that's just what we do. And it's not working, but we're going to force it to work or try to figure out how that's not why it's not going right. We don't have time to, like, sit back and wonder, like, actually maybe it's this whole system or maybe there's some other way of doing this, there's some other system that we can get into, some other way of doing it. I get it, people don't have time for that sometimes. Because the plight of the public education systems are indeed systemic and part of the institution, does that mean there's a limit to how far the reaches as far as proselytizing for Self-Directed Education? At some point, you just come up against people who were, there's no better metaphor for this, but you come up against people who are still plugged into the matrix I guess.
[laughter]
Lora: It's real.
Anthony: No matter what you get there And we have to actually now deal with this at a system level because the people are stuck. I don't know.
Lora: Yeah, yeah, and I would want to add that most people who are stuck in the system are aware that the system is the matrix. Right? You know, I don't meet anyone anymore who loves school. So I think that's important to say. My experience has been kind of the opposite of what I see with most people that wander into the SDE movement, it's like they taught in a traditional school and they got burned out or they started seeing all the problems and then they thought, "Oh, there must be a better way." And then, you know, they find themselves somewhere else. My experience was the exact opposite because I was at Freedom to Grow Unschool first for seven years and then just sort of some of these practical needs that we're talking about, you know, took effect in my own personal life. And so, I needed to look for more options. But I just have found myself pulled towards the system not because there's much good about it, but because my people are there and that matters to me. And it's worth it to me to have a shared cultural experience, to at least have one foot in that world. What I have definitely found in our movement is it's not just elitist in structure, but it's really just elitist in its vibe, you know. There's just so much like, "Oh, you're not a pure unschooler," or whatever. And most of that being dished out by white folks. And I'm just not really here for that much anymore.
Anthony: You regulate your child's screen time? How dare you. You're oppressing them.
Lora: Ha ha. I mean, it's like I get that. I get all of that likes all of it. Children are capable and all of that, but like it matters to me to have that shared experience, like this is what people's experience is, you know? And trying to find ways to bridge those worlds is important to me, and specifically because there's just a lack of... I don't quite know how to articulate this last piece that I think is missing– just cultural safety. There's a lack of cultural safety for us in these schools, right, and that matters. We all know that that affects your learning process, how much you're willing to try and fail. So, yeah, there needs to be more of that over here, but also like more people willing to reach into the system this way.Anyway, Akilah, you know, is so eloquently breaking this down for everybody, but if you want to see the clash between those two worlds, just, uh...
This is part 1 of a video series of conversations between Anthony Galloway Jr, Lora Smothers, and Mikala Streeter. Part 2, "How SDE Intersects with Parenting & Ethnicity" is here.
Copyright © 2022 Alliance for Self-Directed Education, Inc.