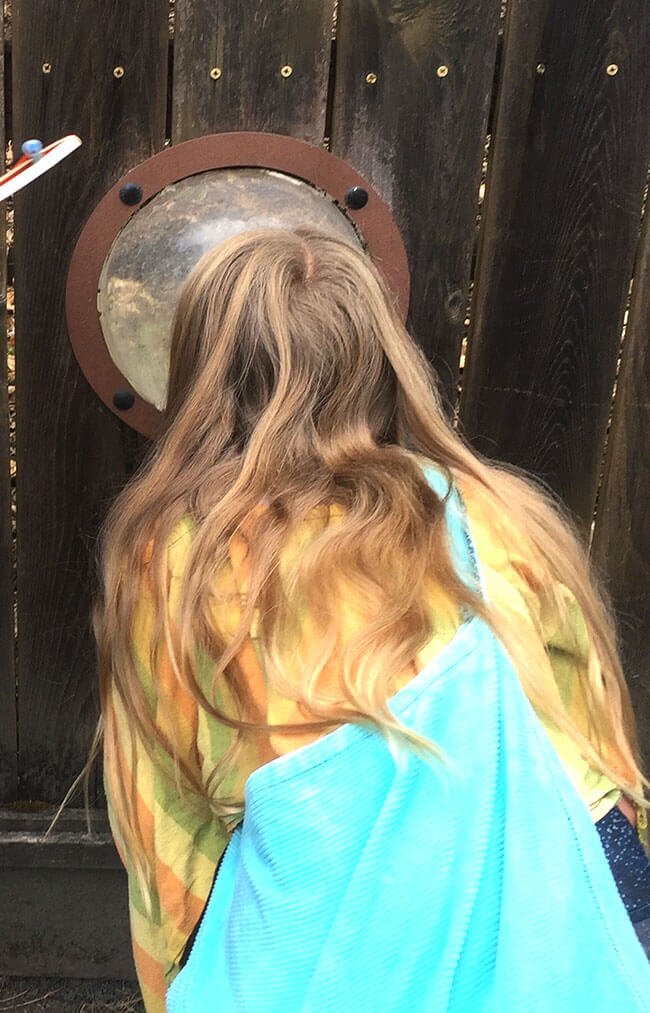 The other day I was on a call explaining Flying Squads to someone. All I could think of when trying to illustrate for them what it was like was: "It's the least amount of control I have ever had when spending time with young people — and I love that."
I frequently call Flying Squad my next level in my deschooling journey. It pushes me in ways other situations have not. It pushes me to let go– not just in the sense of what society thinks "learning" should be, or an "adult's role" should be– but it pushes me to let go of the very core of how I am used to being in the world, and to get used to an uncertainty I am rarely comfortable with: to just be. It pushes me to know that it will still all be okay. And that is a beautiful thing.
Our first Flying Squad started out great. I was nervous in the way that one typically gets nervous when showing up to something new, having no idea what to expect, and feeling like the pressure to make it a good experience is on them. That feeling lasted about thirty seconds into our first conversation with the group of young people.
The group clicked immediately, and were soon excitedly chatting about what they could do, what books they loved, what animals they loved, why rule-breaking was so much fun, and more.
My "But what in the world are we going to do with our day together?" worries softened as they launched into a dozen different ideas — from the library to the humane society to the aerial tram — for our time together. They were ready to plan not just that day, but what sounded like at least a whole month's worth of Flying Squad.
As we headed off for our first destination, the library, there was joy in our combined energy. We found trees to climb, examined graffiti, talked about the origins of different rules, and had a lot of conversations about our lives. Then we got to the library, and they immediately went for the computers.
"Okay," I thought, "They have so many other things they want to do, we will only be here for a little while." But a little while turned into one hour, and then two, and as time ticked away I started panicking.
"What are their parents gonna think? Are they going to do this every time? Their families are paying for this? Should I go talk to them? Should I remind them about their other plans? Should I tell them it's time to leave? No! I can't do that. This is their experience, not mine. But...what do I do?"
I came around a couple times to check on them. Doing a time check and letting them know how much time we would need to get to the next place, a place they had picked to go to that day. They kept saying things like "we want just a little more time here," or "this person hasn't had a turn yet," or "just after he sets up an account on this [online world]."
At some point, they decided it was time to leave. I am not sure exactly how long we had been there, likely about three hours. Three hours. It was a long time, and we had run out of time to go to any of the other places on the list. The young people happily chatted as they walked down the street, looking for a place to eat lunch.
It was about 1:30 when we sat down and started eating lunch together, and we had to be back at the meeting spot by 3pm. While we were eating they asked if we could go next to the aerial tram.
"We don't have time," I responded, "We used up most of our time at the library. We have to get back to the meeting place a bit after we finish eating."
"Oh."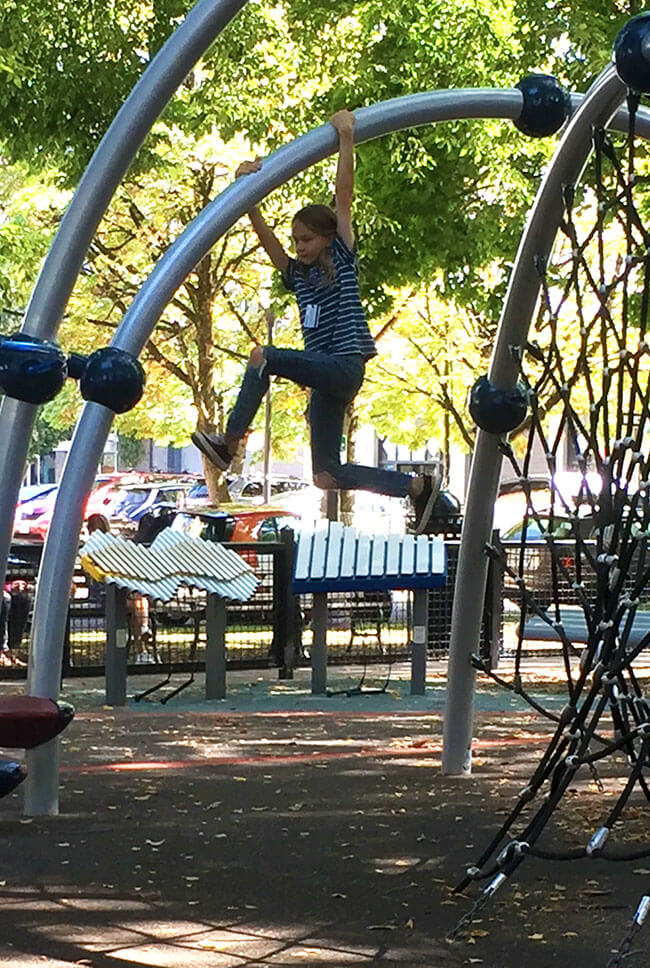 Disappointed faces were exchanged and someone piped up, "I wish we hadn't spent so much time at the library!" Others nodded in agreement, and they started talking about it, the fun they had had, their regrets, and what to do differently next time. My mind raced. What happened that day is difficult to explain to parents, especially in the age of so much confusion and frustration over screen time, but it's such an important illustration of humanity, of life, of relationships, of the way things work. It would have been easy to pull them away from the computers and insist we move on to one of the other things on the list, but that goes against my values for Flying Squad and as a facilitator with young people in general. They would have resented me, and likely not have enjoyed going on to the next thing because it was not what they wanted to do at the time.
This is a group where they are the ones who get to pick what to do, where their autonomy and collective decision making is respected. Pulling them away from what they chose to do would have eroded trust between us, and made them wonder if they really were the ones in charge of their time in this experience. Though it would have looked better on paper, that is for certain.
Adults and young people alike learn these lessons throughout life all the time. Someone telling us what may happen or how we may feel as a consequence of our choices often doesn't work — we have to make choices and experience things for ourselves. While there are ways to bring this up from a place based in trusting relationships, to share our concerns with one another or tell one another the consequences we predict from someone's choices, forcing someone to stop or trying to exert your authority to make them stop does not result in good feelings about the situation in any sense, on either side. It also does not help that person make their own mistakes, decisions, and experience their own regret. Instead, it would all be masked by resentment towards the person who forced them to stop, and the lessons that are part of all of our decisions and actions throughout our lives can be lost in resentment and wounded relationships.
My point is, everything turned out far better, far more natural, far more trusting, and far more based in communication and honest relationships when we choose not to force them to stop, despite the fact that they still spent 50% of their first day in Flying Squad on screens. They realized that this is not what they wanted to do with their time, regretted it, and therefore wanted to make a change next time. This would not have happened if I had forced them to stop.
I did tell the parents what happened, and they received it with a kind of positivity and trust that I didn't expect — more deschooling moments for me, this time in my relationships with parents. Months later, a parent reflected on that moment to me, sharing that I seemed so calm, so reassuring, so comfortable in what had happened, and that it helped her to process it with less fear and judgement. I didn't expect that. I had been honest with her in my discomfort, but also in the result and my trusting of the process. It is a constant reminder that being authentic and communicative is the best that we can do, in our relationships with anyone, from the youngest person to the oldest person. And if someone does not feel a connection with what you are sharing, then it is likely not the right fit of a community for them, and that is okay.
This is what this is all about: enough trust and respect and space for young people to live their lives with all the good and bad and hard things; to make mistakes and have challenges and wonderful experiences; to gain the learning that comes with it; and to have enough communication that we are being honest with one another in our process — the struggles and the confidences, the mistakes and the triumphs, and even the confusion and the discomfort.
This is the reality of being an SDE facilitator, a person in relationship with young people and people learning in community — it is never easy. You don't just magically stop worrying about things; you have to work at it. You have to continue to trust, and you have to build respectful relationships with the young people you work with.
Yes, Flying Squad is the least amount of control I have ever had when spending time with young people. And I love that. I love that every single day.
If you enjoyed this article and feel called to give back to ASDE, here are ways you can support our work:
Donate money

Share our content with others! Click one of the buttons above to easily share on Twitter, Facebook, or email.

Consider becoming a Contributor for Tipping Points