The first democratic school in France can be traced back to the '60s. Bernard Collot slowly transformed Moussac's public primary school into a place where children would gather everyday and direct their own lives.
In 1981, the President of France agreed to open four public experimental high schools for teens aged 16 years old and above, mostly to offer a different chance to dropouts. Two of these can still be considered democratic schools today: Lycée Autogéré de Paris and Lycée Expérimental de Saint-Nazaire.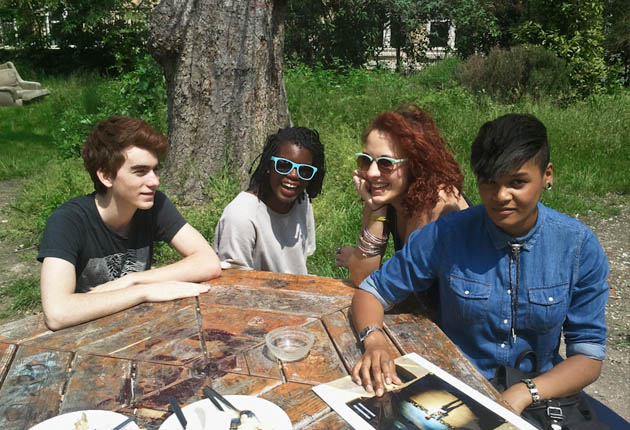 In May 2014, Fleur Mathet-Jolly and Thomas Marshall founded Ecole de la Croisée des Chemins in Dijon, the first democratic school of the EUDEC network. Similar initiatives inspired from Bernard Collot's visionary practice emerged in a few public schools across the region.
In September 2015, a team of six Sudbury** enthusiasts, which I was a part of, founded Ecole Dynamique in Paris. Today, the school is almost full to capacity, with 50 young members and five staff. This founding team also organized the first EUDEC France conference in January 2016, the year during which the democratic school movement started booming.
Today, there are 17 democratic schools running and 35 start-up projects on their way. One of these 17 is La Ferme des Enfants, a renowned Montessori school founded in 1997 by Sophie Rabhi, which joined EUDEC and engaged into a radical transformation in september 2016. We also estimate that there are about 5,000 unschoolers in France, a faster and faster growing number which gives extra credibility to the democratic schooling movement.
Why Now?
I can't imagine a pioneering enterprise happening without the full dedication of a few tireless people who think about the vision, and nothing but the vision, day and night. If they also happen to have developed strong intellectual rigor and a business mind, a school comes out of the ground. On top of this, if they happen to have strong communication skills, a whole movement emerges. If we had to sum up the source of the magic in France, it comes down to people doing what they love and showing their work, and being good at both. EUDEC France has several members who strongly display these qualities.
The media that works best to communicate our vision is video. High quality videos featuring convincing speakers and living proof of the concept. My TEDx Talk, Pourquoi j'ai créé une école où les enfants font ce qu'ils veulent (>120 000 views) had tremendous impact, along with the movie Being and Becoming and André Stern's conferences. We're fortunate that all these were published so recently and simultaneously, between 2014 and 2016.
In English, Boyinaband's video, You don't legally have to go to school (August 2016) is nearing 1 million views, which seems like the most successful communication operation since A.S. Neill's book, Summerhill School: A New View of Childhood sold 4 million copies worldwide. We need to continue this work until every single person in the western world has heard of unschooling and democratic schools. It's not about publicity. It's about giving a fair chance to everyone to have an actual choice in their education.
There are several things about France which make it the right place for this movement to emerge.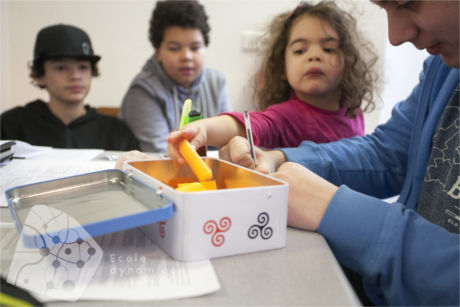 France has one of the most outdated education systems within the Western World, and people are getting seriously fed up with it. Most people may think this about their own country, but believe me, France is far behind all of them. So-called "alternative schools" represent a tiny portion in French education, such that more than 99% of French kids are more or less doing the same standard thing, be it in public or private schools. Despite government efforts to reform the system, it seems like things are rather going backward than forward. At this stage, people are generally fed up with the system, and the media (even mass media) regularly and generously bashes conventional schooling. A general feeling of frustration and resentment over their own past is motivating parents to look for alternatives, and some of them are open to explore seemingly radical ones.
Freedom of education and freedom of enterprise are so sacred that independent schools are highly protected. The French don't kid about their famous "liberté, égalité" motto. It's truly there, in the Constitution and the Law. Contrarily to Germany and Spain, for example, homeschooling is allowed. (Sure, academic inspection doesn't always make it easy for parents, but it's allowed). Opening a private school requires a simple declaration, and the academic inspection is only supposed to make sure the school is safe and clean, that it allows students to socialize and develop their personalities, that secularism is respected, and that there are sufficient means for them to get some basic education, all of which are easy to show for a democratic school. Up to now, our 17 democratic schools, seven of which are based on the Sudbury concept, were easily able to open and run, and we have encountered no major hurdles with authorities.
It seems like France usually takes more time than other countries to change (women's voting rights, for example), but when it changes, it's sudden, and it's real. Indeed, France has already shown its ability to initiate radical, pioneering change, with the whole country moving as one. This aspect makes us a good candidate to reach a Tipping Point in our education system.
---
*In this article, the term "democratic school" refers to the a place pursuing the vision agreed upon at the Berlin IDEC (International Democratic Education Conference) in 2005:
"We believe that, in any educational setting, young people have the right to:
decide individually how, when, what, where and with whom they learn and to have an equal share in the decision-making as to how their organisations – in particular their schools – are run, and which rules and sanctions, if any, are necessary.
to have an equal share in the decision-making as to how their organisations – in particular their schools – are run, and which rules and sanctions, if any, are necessary."
And from the New Zealand IDEC in 2015:
"The diverse participants in Democratic Education are united in upholding the spirit of the Declaration of Human Rights and the Convention on the Rights of the Child and implementing this as the primary framework for the day-to-day practices in all learning environments."
** refers to Sudbury Valley School, Framingham MA