"People will think it means no education."
My mom was standing over the stove stirring minced cilantro into a pot of beans when I arrived at her house to pick up my son. After some small talk she informed me that she had read my new website about unschooling. She thought it was "very good, very pretty", but she was concerned that "La gente hispana no entenderán lo que significa 'unschooling', van a pensar que es no tener educación." ("Hispanic" people are going to think that unschooling means not getting an education.)
First off, I don't use the word "hispanic", I prefer using the terms Latinx/Latines/Latinas/os etc. Second, the recent popularity towards unschooling is actually a movement being led by people of the global majority (Black people, Indigenous people, and other people of color), so practicing unschooling and Self-Directed Education (SDE) is not a matter of understanding, it's a matter of exposure. Third, how annoying. I felt like if my own mother, with whom I've been talking and sharing resources about unschooling for nearly two years, still doesn't get it then I give up, why even try to reach a larger audience and build an unschooling cooperative in my own community?
But then I realized, if my own mother, with whom I've been talking about and sharing resources about unschooling for over a year, still doesn't understand it, then I need to do a better job of explaining it.
Unschooling is Homeschooling...Sort Of
The simple answer is that unschooling falls under the homeschooling umbrella. It's a method of homeschooling that involves SDE, which means that the child chooses what they want to learn and the parent or care-giver serves as a guide rather than a teacher.
The laws about homeschooling vary from state to state and country to country. In California, any person age six (by September 1st of the school year) and older is required to be in some kind of educational program. So in order to homeschool a child, one must fill out homeschool documentation and file it yearly with the State of California Department of Education. The Homeschool Association of California is an excellent resource for support on this task and for those outside of California the Homeschool Legal Defense Association is a helpful site.
But Different!
The long and winding answer is that unschooling is a parenting and education lifestyle. Unschooling is an embodiment of the rejection of conventional schooling and institutionalized education. There is no curriculum to buy, no schedule to follow, no tried-and-true model to copy. Whoever the learner is, be it a child, a teenager, or an adult, they are the ones that decide how to pursue their educational experience with assistance from others but not direction from others. Unschoolers direct themselves.
Let's say a child is really excited about dinosaurs. An unschooling parent can help to foster that passion by suggesting a field trip to a natural history museum, by going to the library and looking up books about dinosaurs, by searching YouTube for videos on paleontologists at work, by creating a fossil excavation station in the yard or in a tub at home; the possibilities on how to learn about dinosaurs are vast when one follows their particular passions and directs their own learning rather than adhering to what others believe one should know about dinosaurs. My son has learned more about dinosaurs than I have ever known, to the point where he is literally teaching me about them, by watching the television shows "Dino Dana" and "Dino Dan".
The key in this type of learning is that the child decides what to pursue in their exploration without persuasion from adults. There is a difference between suggestion and persuasion, the former is consent based and allows for rejection while the latter consists of some form of manipulation.
Unschooling functions on the premise that learning is life-long and happens naturally without intervention. Consider a newborn: within the first year of many babies' lives they have learned movement and communication without any formal lessons in rolling, crawling, or walking; without any lessons in language arts. They have learned by observation and following their intuition in a supportive environment.
Value Based
Unschooling is fluid, it allows for the grace of time, the grace to change one's mind, the grace to quit, the grace to slow down, the grace to think, the grace to take breaks. It allows for the honoring of one's body and its changing capabilities and needs. Tired? Take a nap. Hungry? Eat a snack. Need to pee? Use the bathroom. Feeling sick or stressed? Take time to heal. When one is unschooling, there are no fixed rules. Instead, many unschooling families operate with a core set of values.
The values of family bonding, consent, honesty and open communication, playfulness, trust, flexibility, and respect for differences are important in my household and help establish an equitable partnership between members of our family. These values also guide us along our shared goal of self-determination, which is the process of controlling one's own life.
Conventional schooling and conventional homeschooling (which means school reenacted at home, with lessons decided and taught by an adult) are also based on values but often these values are at the institutional level that come from mainstream society's ideology, which in the United States is an ideology based off white supremacy. Individual values are not accounted for in standard school settings. In developing curricula, lesson planning, and decision-making, rarely are the values of young people taken into consideration. Students are therefore left with little-to-no real choices when it comes to their education, they are simply following a predetermined formula. This is not unschooling or Self-Directed Education; this is standard, coercive education being done at home rather than at school.
An Unschooling Definition
I don't have my own clear definition for unschooling yet; I think that will evolve as my life evolves. For me, for now, unschooling is simply being present with my child.
But we come from a schoolish society (as in, the majority of us were educated in conventional school settings) and I understand that many of us find comfort in definitions. So I offer my favorite definition of unschooling, created by my unschooling inspiration Akilah S. Richards of the Fare of The Free Child podcast:
A child-trusting, anti-oppression, liberatory, love-centered approach to parenting and caregiving. It is also creating and expanding communities of confident, capable people who understand how they learn best, and how to work collaboratively to learn and solve things.
Will my mother understand what I mean by unschooling now? I hope so. But if she doesn't, and if you're reading this and are still a bit unclear about it all, that's okay. Don't give up. You're here for a reason – something about the way things are going currently isn't working out so you're looking for other options; you're thinking outside the box. Keep going. Click the links embedded in this article and check these out, too (there are thirteen links in total, from top to bottom). You're on the right path. Trust.
Now let me at those beans.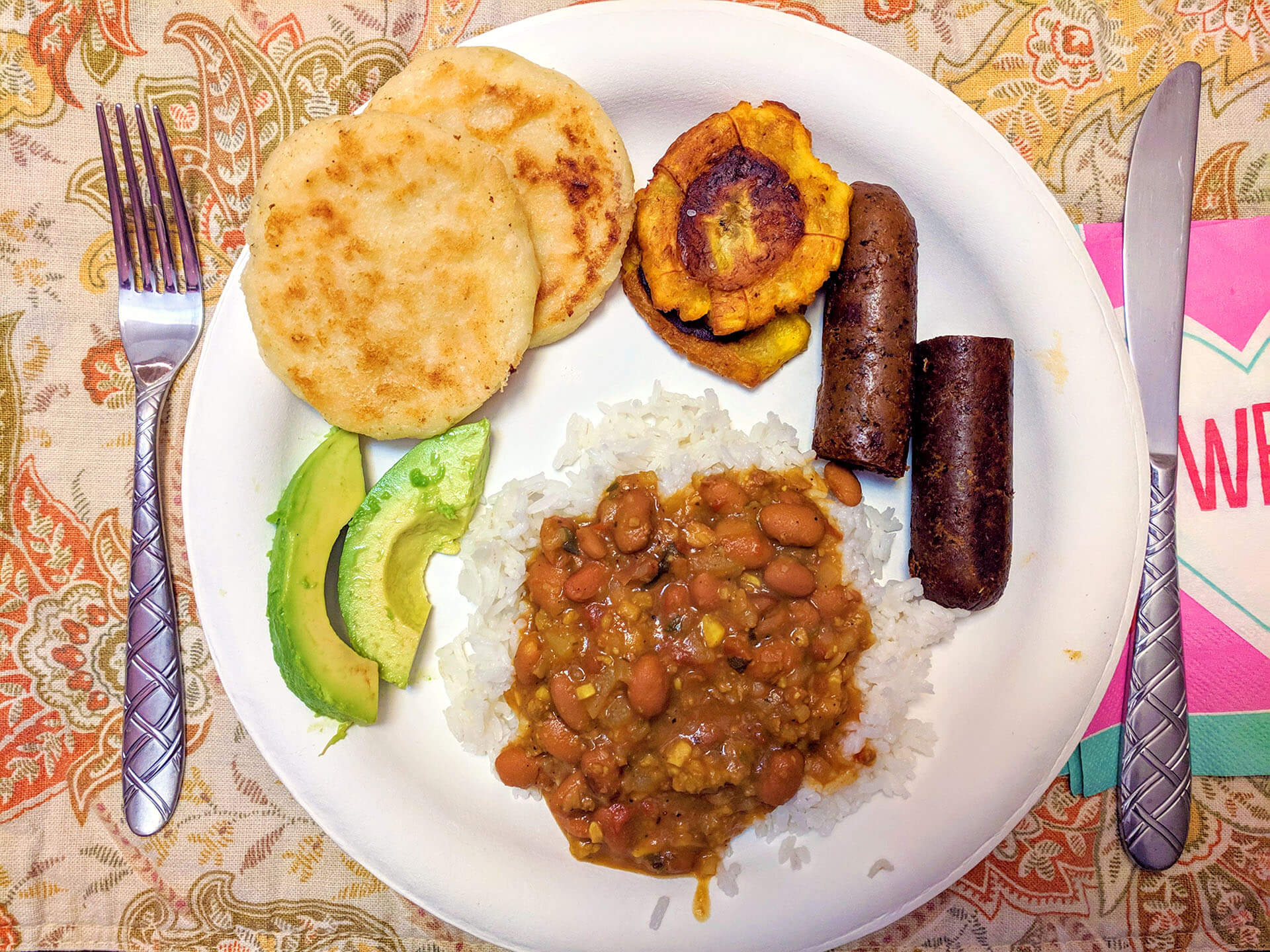 If you enjoyed this article and feel called to give back to ASDE, here are ways you can support our work:
Donate money

Share our content with others! Click one of the buttons above to easily share on Twitter, Facebook, or email.

Consider becoming a Contributor for Tipping Points