What a year for Self-Directed Education!
From the buzz on our Facebook page, to Instagram, Twitter, and the many stories being shared in our member forums — it's clear that people are getting excited about Self-Directed Education. Our movement continues to grow as more and more parents realize SDE is a winning path for their children.
Thanks to our devoted organizing team, hard-working volunteers, passionate members, and generous donors, we made great strides in 2017. Our subscribers and members more than doubled, our Facebook followers tripled, and we estimate that we reached at least 100,000 people with our positive SDE messaging.
And that's only the beginning! We think we could reach up to a million people in 2018, informing them about the benefits of SDE while providing support for those who are actually doing it.
But the success of the Alliance depends on people like you getting involved, becoming members, providing financial support, and spreading our message. You can start today by watching and sharing our latest video that celebrates the joy of Self-Directed Education and will inspire you to #JoinASDE if you haven't already: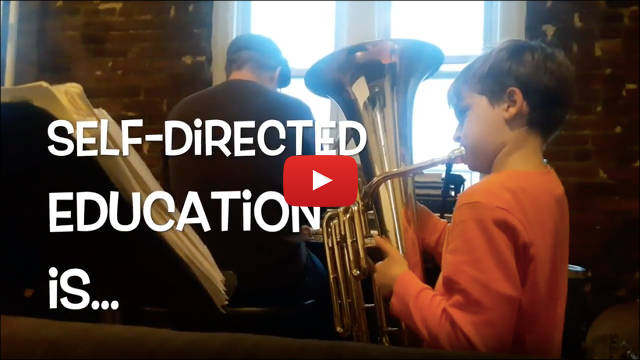 Year-End Giving
What does the work of ASDE mean to you, your values, and your hope for the SDE movement? Now is the perfect time to make a tax-deductible donation to support ASDE, reduce your 2017 taxes, and help our movement grow toward the tipping point at an even faster pace!
Thank you for your ongoing support.

The online magazine from the Alliance for Self-Directed Education, designed to amplify and celebrate the voices of our movement.

Current topics:
Accessibility — "Love SDE! How do we make it more of a viable option for low income families? It would be great to see government funds supporting a democratic school option — has this happened before?"
SDE in places without schools (rural, developing, etc.) — "In modern times, the dominant paradigm is that either youth have access to conventional schools, or they don't have access to education. But through an SDE lens, school is optional and learning happens in all kinds of ways."