An Invitation from Peter Gray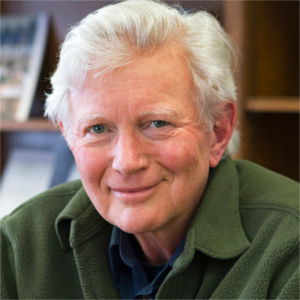 The Alliance for Self-Directed Education (ASDE) will hold a "mini-conference" as part of this year's AERO conference, August 2-6. Jerry Mintz, the organizer of the AERO conference, has generously offered a special, low registration rate of $200 to ASDE members, to register for the whole conference. This is a $100 discount from the standard rate of $300.
I will be giving a keynote address (Friday evening) entitled Why Now is the Time for Self-Directed Education to Take Wings; and ASDE Board Member Akilah Richards will be giving a keynote (on Sunday morning), entitled On Race, Personal Power, and Lifelong Education: Unschooling as Means of Liberation for People of Color.
On Saturday afternoon, in the session entitled Meet With Your Group, we will hold a special workshop for ASDE members and would-be members to discuss and practice ways of advocating Self-Directed Education to people who don't know what it is or understand how it works.
Other keynoters are Jonathon Kozol, John Taylor Gatto, Dayna Martin, and Dennis Littky. What a lineup!
Akilah and I will also be part of a Panel Discussion, along with Dennis Littky, following his talk and my talk on Friday evening.
After Jonathan Kozol's talk, on Saturday evening, he and I will be on stage together as a two-person panel discussion. Yikes!
For more on the AERO conference, see: www.aeroconference.org
To register at the special ASDE members' rate, use this link:
www.self-directed.org/topic/aero-conference-discount-for-asde-members
Also, please spread the word about this opportunity to anyone who might be interested. For those who are not already members of ASDE, this is a great time to join, and the link above will automatically redirect to the new member sign-up page.
I know that the time is near, but if you can make it to the conference, or part of it, this is a great opportunity. I do look forward to seeing you there, if you can make it.
If you're going to be at AERO, please reply to this email and say "I'll be there!" We'll compile a mailing list so we can communicate with each other during the event.
Hope to see you there,
Peter
---
Peter Gray is the president of ASDE's board of directors and the author of Free to Learn.