Teen Support, Facilitator Trainings, Screen Time, and more...
Teen Support: the Peer Unschooling Network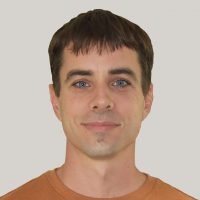 Jim Flannery, Peer Unschooling Network (PUN) founder, says...
"The PUN is a digital community for teen unschoolers from around the world. It serves two great purposes: (1) allowing teen unschoolers an opportunity to meet other teens who share the same interests or live in their area, and (2) allowing teens interested in unschooling to connect with teens already living the lifestyle and to learn from their experiences."
Check out the Peer Unschooling Network.
SDE Facilitation Trainings and Workshops
Lots of members have been inquiring about facilitator training resources. If you know of more, please post info and links in the member forums, here.
The online magazine from the Alliance for Self-Directed Education, designed to amplify and celebrate the voices of our movement.
Teens and Screens

An adolescent mental health crisis is brewing. Are smartphones and social media to blame?

Blake Boles

Growing and Learning Beyond "Normal"

Is there such thing as a normal two, three, or six year old? Actually, the science is pretty shaky.

Dr. Kevin Currie-Knight
News & Announcements:
Active Discussions: