The Joy of Unschooling, with Pam Laricchia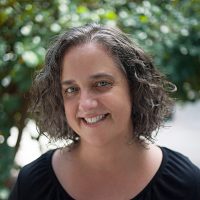 If you have embraced the unschooling path, then you've probably already encountered the work of Pam Laricchia. For many years, her books, websites, podcasts, articles, and unschooler gatherings have been providing invaluable support for unschooling parents — especially those who are new to the practice.
We're thrilled that Pam will be hosting our next "Ask Me Anything" event, in the ASDE member forums (here), next Thursday, noon–9pm/ET (9am–6pm/PT).
We'll send you a reminder email Thursday morning, and in the meantime we recommend you explore her books and all the fantastic free resources on her website: LivingJoyfully.ca
Even if your Self-Directed Education path is not what you would call "unschooling," you can still benefit from Pam's resources for deschooling, which is a process that most parents and children who have attended conventional schools need to go through when they shift to SDE.
The online magazine from the Alliance for Self-Directed Education, designed to amplify and celebrate the voices of our movement.
Self-Directed Education and the Role of Care

If we want a better future for ourselves and children, we need to start creating more communities of care.

Kelly Seacrest

De la educación progresiva... 2a parte

English: On Progressive Education (Part 2)

En este articulo dividido en dos partes, Rebecka Koritz nos relata su viaje personal a través de Montessori y luego Waldorf, hasta aterrizar en la Educación Autodirigida.

Rebecka Koritz

Time to Fail

Providing space and time for trial and error is essential to learning.

Dr. Kevin Currie-Knight
Featured Topics:
Sudbury Valley model school — " I would like my dream, of having a Sudbury school in my area, to become a reality. Any thoughts, ideas or information would be greatly appreciated."
Mainstream view of SDE — "...Sounds like the establishment folks have got their blinders firmly in place. Does anybody have any contacts [at Education Week magazine]?"
News & Announcements Forum: