Dr. Peter Gray wrote in Psychology Today that he had, "deliberately selected quotations that complain about the compulsory, standard system of schooling." To build on that piece, here — in no particular order — is a list of quotations related to learning pulled from the books, notebooks, and bookmarked media I have at hand.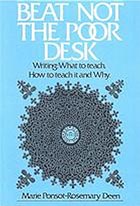 Marie Ponsot-Rosemary Deen
"We [writing teachers] do this first by banning all adverse criticism, because it creates competition and stress. These conditions are appropriate for heroes but antithetical to community. Writing is not heroic work, just one sort of ordinary enterprise." (5)
"This brings us to the question of motivation. We have never thought it possible to 'motivate' others. But we are always asked about motivation, and this is the right point to address it. All composition texts, we notice, start out with arguments intended to persuade students that what is coming will be good for them. But any elementary good is self-evidently good.
"Susanne Langer gives us a useful definition of motivation: 'The only way an external influence can produce an act is to alter the organic situation that induces acts...'
"And as for writing classes, what actually goes on in them every day? Talk and more talk. What can anyone say to students about the importance of writing that the very conduct of these classes does not cry out against? No. The implicit lesson of such classes is clear: 'Writing teachers aren't writers and don't know how to write. They just talk about writing and teach their students to talk about it.'
"But if we said to students: 'I would give you a skill, a power over yourself. You will have authority over it. No one will ever be able to take it away from you. It's an ordinary thing, a human thing, like learning to talk, and you already know most of what you need to do it. You learn it in the company of others. And at every step of the way to learning it, the power of it will be there as part of the pleasure of learning it.'...for the sake of the integrity of both teacher and writer, we begin with the whole." (9)
Ijeoma Oluo
"My mom believed that education was our only way out of the poverty we knew and had spent the last twelve years working toward her bachelor's degree whenever she could scrape together enough money, loans, and time to attend classes. She pestered my new teachers into doing whatever they could to nurture the talent I showed. And so, a few times a week, I was sent to the hallway to read and write with the other kid identified as 'gifted.' This was the best they could do.
"My brother Aham, a very talented kid in his own right, did not fare so well. His emotionality and energy had been misinterpreted in the same way it is for many young black boys — as aggression and lack of intelligence." (101-102)
"The truth is, so long as our children are being taught by white teachers, being taught by schools focused on the needs of white children, learning from textbooks teaching white culture, and taking tests designed for white students, our children of color are going to have a hard time engaging with and succeeding in schools. We must challenge the assumption that having our children succeed in a white supremacist school system is the best we can hope for, for kids of any race. We need to ask for truly diverse and inclusive education for all of our kids.
"We often focus on the outcomes of the school-to-prison pipeline as the ultimate tragedy–the high drop-out rates, future poverty and joblessness, the likelihood of repeated incarceration–but when I look at our school-to-prison pipeline, the biggest tragedy to me is the loss of childhood joy. When our kids spend eight hours a day in a system that is looking for reasons to punish them, remove them, criminalize them–our kids do not get to be kids...We cannot give back childhoods lost." (132-133)
"My son sent me a video of the protest and I posted it online. Quite a few adults commented: 'Shouldn't these kids be learning instead of protesting?' But they had been learning, far more than we apparently had, and that was why they were protesting.
"It can be inspiring and also disconcerting to witness our youth in action. They often ask for things that we were brain-washed into believing was 'too much to ask for.'" (187)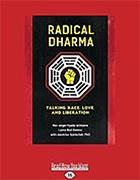 Rev. angel Kyodo williams and Jasmine Syedullah, PhD
Jasmine Syedullah, PhD
"By the time I entered my first predominantly white private school in Brooklyn I was already primed for the immersion...I made friends, paid attention, followed instructions, and was generally rewarded for being articulate, bright, curious, but conflict averse...
"I began to sit [as a Buddhist practice] in college...I was looking for a major, but what I found beneath the veil of the good student, the model minority, the happy sidekick, was someone else and she was screaming." (15)
Rev. angel Kyodo williams, Sensai
"I learned [through moving as a child from Brooklyn to lower Manhattan] that context was everything, dictating norms of culture, speech, expression of gender, intelligence, and the rules for how to belong. This bridging, as both survival function and choiceful act, taught me a basic Truth: Each world you inhabit is no more or less real than the others. It is all just a protocol, a made-up and agreed-upon set of codes." (31-32)
"By this time, I had read bell hooks's earth-shattering book, All About Love. I was inspired to take up the investigation of love more rigorously...My intense interest and eventual certainty about the connection between inner change and social change led me to go beyond studying what made change possible in people and think about how deeply powerful change could be scaled to movements to affect many people..." (95)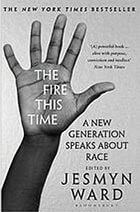 Emily Raboteau
"My first instinct was to take a picture of the mural so that I could carry it with me in my pocket. I was grateful for it, not only as a thing of beauty on the gallery of the street, but also as a kind of answer to the question that had been troubling us — how to inform our children about the harassment they might face. The mural struck me as an act of love for the people who would pass it by...
"'Visual art communicates differently than the written or spoken word,' she [Yul-san Liem] commented. 'By creating Know Your Rights murals, we seek to bring important information directly to the streets where it is needed the most, and in a way that is memorable and visually striking.'"(165-166)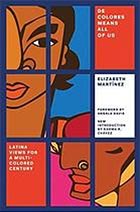 Elizabeth Martínez
"Six words, and in parenthesis at that, for the thousands of Asian, Latino and Native American people who had lived and sometimes died for liberation and social justice in those years.
"Such treatment typifies almost all of the 24 books [on the history of 'The Sixties'] reviewed, even when they are otherwise well written. Four offer bibliographies, with some 200 titles each. Not a single title listed concerns Asian, Chicano, Native American or Puerto Rican struggles, although many have been published..." (23)
"Generalizing about the 1960s from a white male perspective also leads to not seeing the linkages between different struggles and learning from them..." (27)
"In all our schools, all our institutions, the issue is still power. It's not just a struggle to get a course added here or there. Any challenge to the existing educational system eventually means challenging the kind of faculty on hand at a given institution; the criteria for recognition and scholarship; the administrative structure — the entire package of power relations on a given campus. In the end it means challenging the ruling class's position on whose interests education should serve.
"So don't expect a national education policy that challenges the idea of 'Western values' as the basis for our educational norms. Don't expect curricula that recognize racism as a pillar of U.S. society..." (128)
"We also need to ask, where are the organic intellectuals — those whose political intelligence grows out of their life experience rather than being imposed by formal education? They are needed to provide analysis and help to define our vision along with the strategy and tactics for achieving it. Organic intellectuals are hard to find today, and again the ideological climate of our era discourages their emergence. But they are vital..." (203)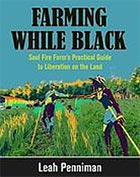 Leah Penniman
"Trees give away their food to one another, caring for members of the same species as well as members of distant families. When we spend time observing, touching, and learning in the forest, we receive these lessons about how to live in a spirit of cooperation and mutual aid." (248)
"All of our young people deserve to enjoy a sense of purpose, the acquisition of real skills, and the opportunity to contribute to the betterment of the community." (252)
"Knowing that we cannot rely exclusively on formal education to meet our needs for technical advancement, we [Black farmers] have created educational networks for peer-to-peer learning." (285)
"When we come together for a conference, provide apprenticeships for one another, teach workshops, write manuals, or otherwise share knowledge within our community, we are engaging in powerful resistance work. 'Each one teach one' is one of our people's proverbs." (287)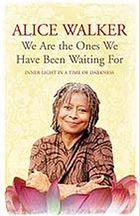 Alice Walker
"When my child was small I sent her to an alternative school...In this school there was an emphasis on sharing, on noncompetitive behavior, on gender equality. It had seemed to me for a long time that the old traditions of domination and control are leading us to our death." (41)
"This is a time when teachings of all traditions are available to us. If we are lucky, we will have close friends of other cultures who tell us...of a wise understanding of life passed on by earlier generations." (42)
"...loving is nothing if not an education." (125)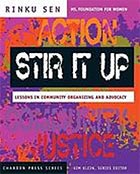 Rinku Sen
"In conducting political education, start with inquiry, stick to the facts, and avoid vague rhetoric...When we start with the answers, there is no need for education and reflection...Starting from inquiry means we have to be prepared for ideas to emerge that we did not expect or with which we are uncomfortable, but even that is an important capacity to build..." (174)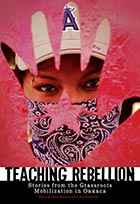 Carmelina
"...we try to take back information to indigenous communities all over the state, but the state's monopoly on media makes our work difficult. The assembly also denounced state education in indigenous communities as a form of colonial conquest, and proposed autonomous education following the Zapatistsa example as a way to recover the traditions of the indigenous peoples." (226)
Pua Case
"Now when you have thousands of people coming up to stand, not everybody is in a place yet, where they can hear that message or where they know immediately that the hills and nature itself, the plantlife the birds the air the wind they're all messengers. And they are all reminding us of how to stand. Some people aren't there yet. Some people are being schooled and some people aren't even there...they just know they have to run up a mountain and stand there, but they're not sure why. But the mountain is our training ground. It is a beautiful place to hold us accountable. And we are not there yet. We are in the learning and the training..."
"We are learning how to stand, how to move, how to feed each other...We are doing the very best we can with what we know and what we are learning in the moment..."
Audre Lorde
"The strongest lesson I can teach my son is the same lesson I teach my daughter: how to be who he wishes for himself. And the best way I can do this is to be who I am and hope he will learn from this...to move to that voice within himself, rather than to those raucous, persuasive, or threatening voices from the outside, pressuring him to be what the world wants him to be." (77)
"...those of us who are poor, who are lesbians, who are Black, who are older — know that survival is not an academic skill... " (112)
"[On questions like 'Why weren't other Women of Color found to participate in this conference?']...In academic circles, the answer to these questions is often, 'We did not know who to ask.' But that is the same evasion of responsibility that...keeps Black women's texts off your reading list." (113)
Terry Tempest Williams
"To create an atmosphere where each child felt free to explore their own questions without fear of being reprimanded was my greatest pleasure...Finding one's voice is a process of finding one's passion." (85)
"My curriculum became the children's curiosity. I trusted wherever it would lead us. We played. We experimented." (86)
Cheryl Strayed
"I'm here to tell you it's okay to travel by foot. In fact, I recommend it. There is so much ahead that's worth seeing; so much behind you can't identify at top speed. Your teacher is correct: You're going to be all right. And you're going to be all right not because you majored in English or didn't and not because you plan to apply to law school or don't, but because all right is almost always where we eventually land...
"...just close your eyes and remember everything you already know...no matter what answer you have or do not have about what use it is. Know that all those stories and poems and plays and novels are a part of you now and that they are bigger than you and they will always be." (129-134, or online under "The Future Has An Ancient Heart")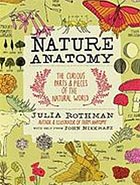 Julia Rothman
"I really look around in the park, wanting to know more. What is that tree with the beautiful leaves called? When will those flowers I saw last year show up again?...My curiosity continues to grow, and that's how the idea for this book took shape...
"There is no way to include even a small portion of the enormous world around us in a book of any size. Where does it end? There is an infinite amount to learn about..." (7)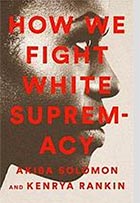 Rickell Howard Smith and Mia Birdsong
Rickell Howard Smith
"As a parent, I fight for my own freedom to teach my children that they have dominion over their own bodies, the freedom to teach them that they do not have to comply with a stranger's order. However, my ability to teach them how to be confident, strong-minded, and informed is restricted by the exhaustive list of lessons that I have to teach them to ensure that they aren't seen as threats. I am fully aware that these lessons chip away at their ability to be carefree, but I need them to make it home. I want to be free to raise my children with the lessons and guidance necessary for them to realize their full potential and be amazing people without fear.
"Working in courtrooms has taught me that Black children are especially vulnerable to becoming victims of injustice simply because of who they are. They are simultaneously subjected to age-based prejudice and systemic racism. The American legal system does not afford the same constitutional rights to children as adults...." (95-96)
Mia Birdsong
"Those early mistakes taught me as much as my successes. I learned that paying attention reveals what my garden needs and when it needs it. I learned that sometimes a little hardship creates sturdier plants, and that sometimes you need to cut back to encourage growth.
"During the two years we lived there, I apprenticed with my mother-in-love, a brilliant midwife. Accompanying her to prenatal visits and births was mind-blowing. I had read midwifery books, but observing and supporting a master showed me the depths of knowledge and artistry it takes to guide, but not disrupt, a process that has a wide range of normal..." (256)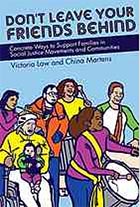 Victoria Law and Sasha Luci
Victoria Law
"Only much later did I begin to realize that the concept of organized childcare–of separating children from the adult activities–is a Western capitalist concept. In other cultures, children are integrated into daily life, not shunted into a corner or separate room far from grown-up eyes and ears. The Zapatistas didn't need the kind of childcare usually expected by those of us north of the border. They incorporated their children into the struggle, teaching not only with stories and words but also by example. After all, the children (and their children and their children's children) are who the struggle is ultimately for." (121)
Sasha Luci
"Take a deep breath and ask yourself this, when you need to know something that you don't, what do you do? The answer is you learn it. The method is always different, but you do it, you just do. It is an incredible gift when children are allowed to learn what they want at their own pace. They can grow into self-aware humans, with intact self-esteem and impeccable critical thinking skills...Their natural curiosity and love of learning are nurtured for the rest of their life." (193)
"Early on, I would have been judgemental and sometimes downright intolerant of any other choice than the ones I've made. I have grown and changed, settling into a certain level of comfort with myself and my decisions. I have also come to realize that we are all on evolving, complex roads and that the resolutions we come to involve many variables based on who we are and what situation we are in. There is no room left for judgement, just mutual aid." (194)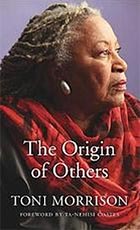 Toni Morrison
"How does one become a racist, a sexist? Since no one is born a racist and there is no fetal predisposition to sexism, one learns Othering not by lecture or instruction but by example." (6)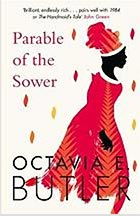 Octavia Butler
"When he spoke again, the edge went out of his voice. 'It's better to teach people than to scare them, Lauren. If you scare them and nothing happens, they lose their fear and you lose some of your authority with them. It's harder to scare them a second time, harder to teach them, harder to win back their trust. Best to begin by teaching...If you can think of ways to entertain them and teach them at the same time, you'll get your information out.'" (65-66)
"All that you touch, // You Change. // All that you Change, // Changes you." (79)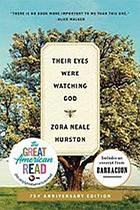 Zora Neale Hurston
"Janie full of that oldest human longing — self revelation...Pheoby's hungry listening helped Janie to tell her story." (7, 10)
"Only here, she could listen and laugh and even talk some herself if she wanted to. She got so she could tell big stories herself from listening to the rest." (134)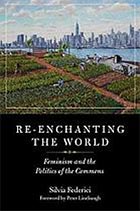 Silvia Federici
"Possibly the students who trekked to their classrooms looked at these women bent on their machetes as people without knowledge, ignorant, with nothing to contribute to their education. Yet I soon learned that these same women knew better than me and better than many students all that was taking place on campus..." (99-100)
"My contribution to the conference was to stress that if we want to change the university and construct a 'knowledge commons' we need to be concerned not only with the content of the curricula and, most important, the cost of studying, as crucial as these undoubtedly are. We need to question the material conditions of the production of a university, its history, and its relation to the surrounding communities." (101)
"We must also change our conception of what knowledge is and who can be considered a knowledge producer...Every day 'those who work by the hands' (Brecht) make it possible for 'those who work with the head' and for the megamachine to start off again, but at best they are only recognized when they refuse to work. It is also assumed that they cannot be producers of knowledge, although increasingly the staff of U.S. campuses is made of immigrant workers or asylum seekers bringing to their work a rich international and political experience...To make a university a common we need to overcome the hierarchies existing within it on the basis of its division of labor." (101)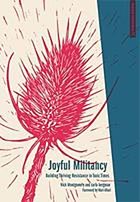 Kelsey Cham C. and Silvia Federici
Kelsey Cham C.
"When I came out as queer in Montreal...I started to find accurate words to describe how I felt about the world...It was loke an ultra-heightened experience of not being allowed in the cool-kid club in high school — but with all new rules that had not learned and that no one took the time to explain to me. The language I grew up with could no longer be applied and would sometimes get me kicked out of social settings. My entire experience of growing up was judged..." (207)
Siliva Federici
"It's partially a consequence of growing old. You understand things that when you're younger you didn't see. One thing that I've learned is to be more humble and to hold my judgement of people until I know them beyond what I can make out from what they say, realizing that people often say foolish things that they do not really believe or have not seriously thought about.
"It also comes from recognizing that we can change, which means that we should stress our potential rather than our limits..." (256)
Robin Wall Kimmerer
"Native scholar Greg Cajete has written that in indigenous ways of knowing, we understand a thing only when we understand it with all four aspects of our being: mind, body, emotion, and spirit. I came to understand quite sharply when I began my training as a scientist that science privileges only one, possibly two of those ways of knowing..." (47)
"But, like many of the three hundred and fifty indigenous languages of the Americas, Potawatomi is threatened, and I speak the language you read. The powers of assimilation did their work as my chance of hearing that language, and yours too, was washed from the mouths of Indian children in government boarding schools where speaking your native tongue was forbidden." (49)
"The dean argued that it was too expensive to take students into the field. I argued that it was too costly not to." (217)
"...I had been fooling myself that I was the only teacher. The land is the real teacher. All we need as students is mindfulness...My job was just to lead them into the presence and ready them to hear." (222)
"Their [the students starting field work] confidence with the equipment and the insider jargon gives them new swagger...But I also see that when we put scientific instruments in their hands they trust their own senses less. And when they put more energy into memorizing Latin names, they spend less time looking at the beings themselves..." (224)
"This is our work, to discover what we can give. Isn't this the purpose of education, to learn the nature of your own gifts and how to use them for good in the world?" (239)
"How surreal it seems that Carlisle has earned a reputation in America for fervent preservation of its heritage, while in Indian Country the name is a chilling emblem of a heritage killer." (265)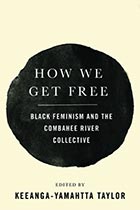 Barbara Smith, Beverly Smith, and Demita Frazier
Barbara Smith
"I had already done an independent study at Mount Holyoke on four major Black writers...It's not like I wasn't trying to teach myself the discipline. But it didn't occur to me at that point that I could include a woman writer, and I didn't even know any major Black women writers to include...Then my aunt died suddenly...in late 1971, in November. I took incompletes in the courses I was taking at that time. And then I read in one of the early issues of Ms. Magazine that Alice walker...she was in the Boston area, up from Mississippi, and she was going to be teaching a course on Black women writers.
"...I wrote to her and I asked if I could audit her course...By the fall of '73, I was teaching at Emerson College, and I said, after having audited this course with Alice, 'I don't know when my next teaching job will be...Wherever I teach, the next time I teach, I'm going to teach Black women writers."...So that was my first course." (40-41)
Beverly Smith
"Another great aunt who I would like to tell you about...was a certified or qualified teacher down south. When she came up to Cleveland, of course she didn't have any certification. I'm not even sure whether she would have been of age to pursue teaching up in Cleveland anyway. So what she did was–I tell people that if she had been white, she would have been considered a nanny...She took care of lots of very well-off children, and she was a teacher. I mean, she taught us amazing things. She was so creative..." (74)
Demita Frazier
"And I left high school, as I told you, because of some of the antiwar activities I got involved with. I actually decided in the fall of 1969, once I had left my high school, gone back to my local high school, that I was still restless. I had investigated the Young Socialist Alliance (YSA), but it was too white, and too problematic on other levels. So I was like, 'Okay fine.' I took the books, I took the reading lists, and I moved on..." (118)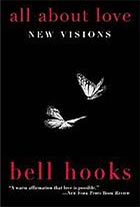 bell hooks
"Later, with other people, I suggested that had we all been listening to a man tell us that every time his wife or girlfriend does something he does not like he just clamps down on her flesh, pinching her as hard as he can, everyone would have been appalled. [Following a story in which a parent suggested such pinching as an also socially acceptable alternative to smacking a child.] They would have seen the action as both coercive and abusive. Yet they could not acknowledge that it was wrong for an adult to hurt a child in this way...when it came to the rights of children they had a different standard." (21)
"Just teaching a child to take responsibility for placing toys in the appropriate place after playtime is one way to teach responsibility and self-discipline. Learning to clean up the mess made during playtime helps a child learn to be responsible. And they can learn from this practical act how to cope with emotional mess." (26)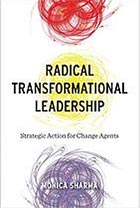 Monica Sharma
"Dignity is based on self-esteem and a sound sense of self-worth; all our actions must create spaces and circumstances for a person's dignity to be present and unfold into their fullness, without prejudice." (3)
"Children and youth from every culture connect powerfully to their inner capacities and their dreams, irrespective of where they are born or where they live." (50)
"We socialize our children to develop life skills and social affiliations that may support them to thrive in their lives. Our intentions are to nurture and foster development of our children to be happy and realize their full potential, but we often become rigid. We impart exclusionary perspectives with our scarcity and competitive mindsets, unaware of our own biases and their consequences, and/or unwilling to examine the assumptions behind our opinions and actions. Unintentionally, we do the opposite of what we really want for our children." (63-64)
"The complex world today requires us to be aware of how our perspectives, ideologies, and worldviews have been formed — from our education and culture, what we learned from our parents, and what our parents learned from their families and culture. We don't need to necessarily negate our perspectives. But we do need to inquire into the assumptions behind these perspectives so as to embrace them differently, based on who we are, what we stand for, and universal values." (79)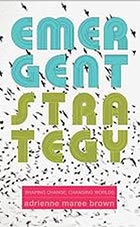 adrienne maree brown
" We learn to be quiet, polite, indirect, and submissive, not to disturb the status quo.
We learn facts out of context of application in school. How will this history, science, math show up in our lives, in the work of growing community and home?
...
We learn as children to swallow our tears and any other inconvenient emotions, and as adults that translates into working through red flags, value differences, pain, and exhaustion." (48-49)
"Everything is either growing or decomposing and leaving lessons." (116)
"They know what they need to know and are learning what they need to learn." (119)
"However, the more you practice [honest communication], the more you will find yourself spending your waking hours in the ways you want, the ways that honor the miracle of your existence which was not given to you to waste in polite avoidance of hurting people's feelings" (143)
"I have been really aware of the power of coevolution through friendship as I have been in what feels like a growth spurt. Babies do this, suddenly overnight become taller, fuller, using new words, more confident in their bodies and complex in their communications. It's pretty incredible to watch–and to feel that the growth doesn't end even if it changes form...We want to know if there are lessons and changes available in the reflection and action cycle of life. This curiosity ranges from philosophical to academic, historical, nosy, somatic. Our lives are our life's work." (194)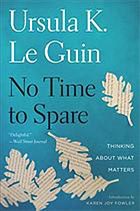 Ursula K. Le Guin
"I am not exactly retired, because I never had a job to retire from. I still work, though not as hard as I did. I have always been and am proud to consider myself a working woman. But to the Questioners of Harvard my lifework has been a 'creative activity,' a hobby, something you do to fill up spare time. Perhaps if they knew I'd made a living out of it they'd move it to a more respectable category, but I rather doubt it...The opposite of spare time is, I guess, occupied time. In my case I still don't know what spare time is because all my time is occupied. It always has been and it is now. It's occupied by living." (6-7)
"I know, at least in part, what my story means to me. It may well mean something quite different to you. And what it meant to me when I wrote it in 1970 may be not at all what it meant to me in 1990 or means to me in 2011. What it meant to anybody in 1995 may be quite different from what it will mean in 2022. What it means in Oregon may be incomprehensible in Istanbul, yet in Istanbul it may have a meaning I could never have intended...Meaning in art isn't the same as meaning in science." (41)
"When teachers let kids write whatever they want, if they want to write anything, it works. The questions are real, though some of them would stump the Sphinx." (45)
"An education that gave me a sense of the continuity of human life and thought keeps me from dividing time into Now (Us — the last few years) and Then (Them — history). A glimmer of the anthropological outlook keeps me from believing that life was ever simple for anybody, anywhere, at any time." (117)
Shoshana Zuboff
"Google's mission to 'organize the world's information and make it universally accessible and useful' — starting with the web — changed all of our lives. There have been enormous benefits, to be sure. But for individuals it has meant that information that would normally age and be forgotten now remains forever young, highlighted in the foreground of each person's digital identity. The Spanish Data Protection Agency recognized that not all information is worth of immortality. Some information should be forgotten..." (59)
"With Google's unique access to behavioral data, it would now be possible to know what a particular individual in a particular time and place was thinking, feeling, and doing. That this no longer seems astonishing to us, or perhaps even worthy of note, is evidence of the profound psychic numbing that has inured us to a bold and unprecedented shift..." (78)
"[Larry] Page wanted to avoid arousing users' curiosity by minimizing their exposure to any clues about the reach of the firm's data operations." (89)
Emily Arnold McCully
"'Calm your mind,' she said. 'No problem can be solved by a drunken monkey.'...Could the bean curd seller learn to be calm, to concentrate, and use her qi? Could she find her own way if she were given the tools?"
"[Being guided to observe water and then bamboo] Mingyi said, 'Hadn't I better learn to fight?'
'You are learning now,' said Wu Mei serenely."
Barbara Einhorn
"The gender blindness of state socialist conceptions of the family not only reinforced the gender-based division of domestic labour, but also tended to reproduce gendered role expectations in the practices of upbringing and early child education. A GDR decree on pre-school education assumed equality of educational opportunity. It enjoined pre-school childcare facilities to 'ensure a harmonious physical, mental and linguistic training of children and the formation of socialist qualities and modes of behaviour.'...Some studies suggest that great efforts were made at crèche and kindergarten level to institute non sexist behavior. Yet perusal of the illustrations in a standard pre-school text and the first reader used in GDR schools in the late 1970s reveals traditional gender-divided behaviour in the family and gender-segregated workplace occupations." (47-48)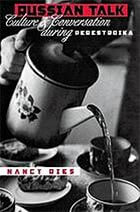 Nancy Ries
"How, after all, was the entire Soviet project constructed, shaped, promoted, maintained, and challenged, if not through talk: discussion, argument, cajoling, and declamation? In any culture, people (whether peasants, workers, academics, bureaucrats, businesspersons, or national leaders) do not just act, they act in particular ways because discourse makes these forms of action meaningful, appropriate, and valued." (20)
"Of course, the problem of encouraging the replacement of ideologized discourse with critical thinking and discourse is one which any progressive social movement, in any society, must address." (41)
Caroline Essame
"Play is an important way for children to gain essential knowledge."
"Children know what they need to do. My job as a clinician is to help them structure and reflect back and make sure they're kept safe. I've never seen anything more powerful...Play turns on a button, when they're allowed to play at the level they need to play."
"Who needs to know why the child played? The adults. If you understand play as meaning-making...when they're ready, they make their own meaning."
Dr. Kelly Limes-Taylor
"Marginalized groups have been learning the world for a long time, and without school. Before and throughout this colonialist era, it is the way we learned to manage our food systems and organize communities. It is the way we learned to predict weather and navigate seas. It is the way we learned transportation routes and our stories. It is the way we learned ourselves and others. It is the way we learned who the oppressors really were, despite what they told us about themselves in their schools."
"It means that we recognize environmental/anti-racist work as work. It is the real education. It is not tokenism or essentializing non-White people. It's not consuming non-White cultural practices and knowledges while changing relatively little about our lives. It's not feeling proud of ourselves or getting acknowledgement. It's humble, often quiet. It's recognizing that marginalized people have been doing this work for centuries, and the lack of knowledge about their work is no accident.
"It's rethinking everything. It's feeling scared. It's bravery....It's questioning our definitions of primitivism and learnedness, civilization and law, rights and savagery...It's recognizing and prioritizing the lifeways and knowledges of BIPOC communities, as a start. It's understanding that, while we must move with determination, we must approach these lifeways and knowledges with the respect and humility they deserve. For, as I mentioned elsewhere, BIPOC knowledges are our way out of this mess."
"Please note that I am not speaking of turning our gaze, but turning our attention. An education toward climate survival does not mean co-opting culture, nor does it mean uncritically and unquestioningly assuming a non-dominant or BIPOC-connected knowledge base as one's own. What it does mean, however, is sitting at the proverbial feet of historically-ignored communities. It means shutting up, for a long, long while. It means that we have a lot to learn in a little bit of time in order to keep the world livable for humans, and we need to learn it from people whose knowledges have been systematically undermined and destroyed throughout five centuries. We need to learn from the people who've consistently survived the annihilative qualities of White supremacy, who've worked to protect the planet from the damage. And we need to learn quickly as we can, because our lives depend on it. Such an education is an utterly humbling, colossal, and sobering undertaking.
We must approach it that way, every day."
Patty Zavala, Tamika Middleton, and Maleka Diggs
Patty Zavala
"[School] wasn't a particularly joyful experience where I said, 'You know, I want this for my kids.' So if the degree is not working anyway, and the happiness factor wasn't there all along, you do you. You find out what you want, and if you do so and when you do so, you'll pursue something you're so passionate about you won't worry about getting hired by the wrong person. You'll worry about your own goals, whether that's a financial goal, whether that's a status or a person or career."
"...I did not receive the same education that a lot of people here [received], about geography, history, whatever– everything was so different for me. And I'm doing so well, and I'm doing so well because I let go of all those things that I thought I needed. There's still great access to a lot of resources: smartphones, computers, libraries. And I think it's way more valuable to– as a human, not only a child, but as a human– to learn how to pull from those resources when you need them, when you're curious about something, and you're driven about something, then it's a great time to to reach out for that– a library, a degree, a university, a Master's. But it's very different when it's self led and self driven..."
"Who's taking this place of power of deciding what kind of curriculum you learn? In Mexico, the public school books are all issued by the government. I don't know how you call that a democracy? Because you're literally printing the books that you're using to teach the kids– and through the lens that the government wants to give to you. To me, that's a core concept of unschooling as a revolution for People of Color. It's no longer about whose land you're being given or who is editing the book that you're reading. It's about you having the ability of saying, 'This is where– I'm going to read this one too' without needing to move on to the next assignment and being able to spend as much time on the topic as you want, exploring all different points of view...It's about taking control..."
Tamika Middleton
"...because I had always been a kid who had excelled really early, there was always the outside pressure to continue to excel. And then if I didn't feel like I was good at something or I was going to excel, then I was shut down, and I would quit. And I'm like, 'I don't [want] to do that to my kid.' So we started from birth, you know, always lifelong unschoolers and really whole life unschooling."
"How can we create a space where Black children have the opportunity to be free– so that we can model Black freedom. We can model Black liberation in our space, and if we can do that then we have a template. We have some direction for us to follow, some things that we had not contemplated in our battles that we can start moving through in our work– so that we can actually have it for all of us. That for me is what is revolutionary– [it] is that when my kids are in a space where oppression is happening, they can recognize it because they know what it means to feel free."
"...so often what that [parenting/schooling] means is putting on all of these restrictions; it is telling your kid how to be smaller. I know so many little Black boys who are busy, they are physical, and when they get into schools they learn to shrink themselves...Imagine what we can do when we are allowed to be our full selves."
Maleka Diggs
"The principal comes out and asked me for a seventh form of identification. There wasn't anything about what I provided that was inconsistent. Nothing at all. She proceeded to ask me if I used coupons to pay my rent because the neighborhood that I lived in was not a neighborhood that people like me live in by and large. So, that was the first time my daughter was seeing me in a moment like this. And it was a really hard decision, but it was that moment of, 'Do I allow this? Do I allow this to happen? How can I advocate for my children?' Because this is something that they're going to experience consistently. What message am I sending if I don't say anything about this, whether they're cognizant of what's happening or not. The notion that I'm just going to kind of curtail and just handle what has just been told, and I'm like, 'No!'"
"I hated school. I hated everything about it, but I love to learn. And there was not a space in communities that I was in that held those two in two different ways...But then other people around me would have different skills. So, I always questioned the idea of school...I get the idea of school, and I think in theory it's lovely. But it is not equitable and that really for me becomes the issue. How are we allowing young people to really learn on their terms? And how engaged can parents be, if they too have been conditioned to a particular set of mindsets, that define what learning is and the way it should be achieved..."
Ella Baker
"One of the things that has to be faced is the process of waiting to change the system, how much we have got to do to find out who we are, where we have come from and where we are going."
"Give light and people will find a way."
Fannie Lou Hamer
"It was the 31st of August in 1962 that eighteen of us traveled twenty-six miles to the county courthouse in Indianola to try to register to become first-class citizens. We was met in Indianola by policemen, Highway Patrolmen, and they only allowed two of us in to take the literacy test at the time. After we had taken this test and started back to Ruleville, we was held up by the City Police and the State Highway Patrolmen and carried back to Indianola where the bus driver was charged that day with driving a bus the wrong color...On the 10th of September 1962, sixteen bullets was fired into the home of Mr. and Mrs. Robert Tucker for me."
Rebecka Koritz
"El hecho de que ya aprendieron a caminar y hablar sin que ningún adulto les haya obligado a eso a través de tareas y exámenes, es algo en que la mayor parte de los adultos no reflexionan. Se ha vuelto sintomático no confiar en las aptitudes, capacidades y motivación interna de aprender en los niños. Tampoco creemos que tienen la capacidad de saber por sí mismos lo que necesitan aprender y saber para lograr crearse una vida funcional."
"La verdad es que todos los seres humanos nacemos con curiosidad y con ganas de aprender. Todos los seres humanos somos creativos cuando tenemos la posibilidad de desarrollar nuestros talentos de la manera de que nosotros mismos decidamos. Además sabemos que el aprendizaje es más eficiente cuando está dirigido por una motivación intrínseca, donde la persona misma pueda tomar la iniciativa de lo que quiere aprender, y cómo. Sabemos que la enseñanza no es necesaria para que aprenda un niño. Enseñar y aprender no están relacionados."
"En el mundo de los niños no puede haber separación entre jugar, hacer y aprender."
Winona LaDuke
"And it is that fact, that decisions made by others, people who have never seen my face, never seen our lakes, never tasted our wild rice or heard the cry of a child in Ponsford have come to impact me and my community. I am here to say that all people have the right and responsibility to determine their destiny and I do not relinquish this right..."
"If we are unable to feed ourselves, we will not survive; and if we lose our whole being to our minds, policy work, and scholarly discussions, we will have lost our direction. We need to strike a balance. Think of it this way: our ancestors navigated by stars, lakes, and trees; today, we navigate with a global positioning system. Due to pollution we can no longer even see many of the stars; that is, unless we return to the lands and the fields. Indeed, we must be conscious and work our way back to the soil. The soil and the seeds help us navigate the future."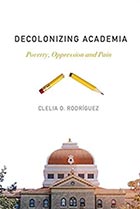 Clelia O. Rodríguez
"Unlearning is the soul and centre of my decolonizing pedagogy. As a student of life, educator, mother, activist, angry pacifist, and instigator of inquisitorial thinking, I have not only burnt down colonial bridges but also agitated and organized students around the teachings of radical love. 'Professionalization,' as it is commonly referred to in graduate school, tried to teach me to trust a system that is not thought or designed to liberate me. One of the gurus in the department told my new cohort of aspiring scholars to focus only on researching, as teaching was not important at the university that had carefully selected us. We had been chosen to excel academically and to engage in boundless knowledge. I felt scolded." (1)
Assata Shakur
"The schools we go to are reflections of the society that created them. Nobody is going to give you the education you need to overthrow them. Nobody is going to teach you your true history, teach you your true heroes, if they know that that knowledge will help set you free." (181)
Akilah Richards
"we adults have fears around what might happen to children, not just in terms of their safety, but also in terms of their life outcome. We are afraid of our children growing up to be untrustworthy or, worse, unsuccessful. Right? So. Here's the deal. So we have these fears around raising certain types of people in the world, but the way we assuage these fears is to let them lure us into parenting and educational practices that are themselves rooted in fear and lack of trust. So we wanna raise trustworthy people, but our approach is to control children, their time and their tasks...effectively keeping them far away from the types of life experiences that help them build trust."
"... it's dangerous. It's actually orienting us towards toxic and oppressive ideas about what is normal and what is healthy in our relationships. And we do these toxic and oppressive things, not because we don't love children and want the absolute best for them. We do it, y'all, because we were taught that we were untrustworthy, so we haven't quite developed the language and practice that roots our parenting and our education in trust instead of fear. So we resort to these oppressive strategies, like forced schooling, for example, not because we know that schooling will definitely help us raise trustworthy, liberated people."
Maralee Harrell
"Understanding science as practices, rather than theories or data, is certainly not novel to this chapter or even philosophy of physics. An emphasis on practice has been one of the most notable aspects of the recent "naturalistic turn" in general philosophy of science, in no small part due to the arguments of many feminist philosophers of science. Theories and models are important, but their presentation and structure often obscures key aspects of their history, motivation, and importance." (1)
"Cognitive practices in science most obviously include the ways in which knowledge is constructed and achieved by particular scientists. Equally importantly, these cognitive practices also include the ways in which scientists think or expect knowledge to be constructed. These background beliefs about the processes and practices that can possibly lead to knowledge can be quite specific and stringent. As a result, many types of argument and investigation are declared simply irrelevant, and so people who prefer those modes of reasoning will be excluded or marginalized from the physics community." (23-24)
"The internalization of these cognitive expectations not only excludes people from the domain of physics, but also can potentially eliminate various ways of knowing and knowledge construction. If knowledge is expected to be the product of a solitary genius, for example, then the results of collaboration will face a higher evidential and argumentative bar, simply because they do not conform to the dominant expectations. Moreover, these expectations not only lead to the exclusion and ignorance of women's contributions to physics, they also belie the reality that modern-day physics is actually practiced and constructed by communities of scientists working in close collaboration with each other." (25)
Ije Ude
"It's really about how do we move through those processes, the spiral of learning that we're engaged in? And how are you able to not get stuck in one place or kind of resist the change that's coming but just be able to move through it and have like, create...."
"No, I'm just saying I mean that's why there's a very systemic reason why desires was taken from us, and why it's very much a tool of oppression is to disconnect people from their desire...What severed this relationship in the first place?...Like where did I even learn that? 'Cause I think I wasn't born knowing that. You could see babies, and you can see they're very connected to their desire."
"We know that part of what really emerges out of the collective space are that deepening of the learning that happens. So we have, we're gonna have [through Turtle Tank] live sessions connected to that so people get to interact with us, interact with the community. And included in that, we put in a bonus around what it means to be a sovereign learner, like what it means to really own your power as a student and going into learning spaces and really kind of address some of the wounds that we carry around learning and around how we feel like we need to know and it's not okay to make a mistake. So we have people talk through that to get really clear about why they wanted to sign up for the course and then how they're actually gonna support themselves with getting the learning they want..."
meenadchi
"Your body is a breathing testimonial to the life you have lived, the trauma you have survived, and the resilience you have co-created. Most of us are trained to honor information that comes from the neck up...Take a moment to pause. How does your whole body feel absorbing this information? How does your gut feel? Your breath?" (12)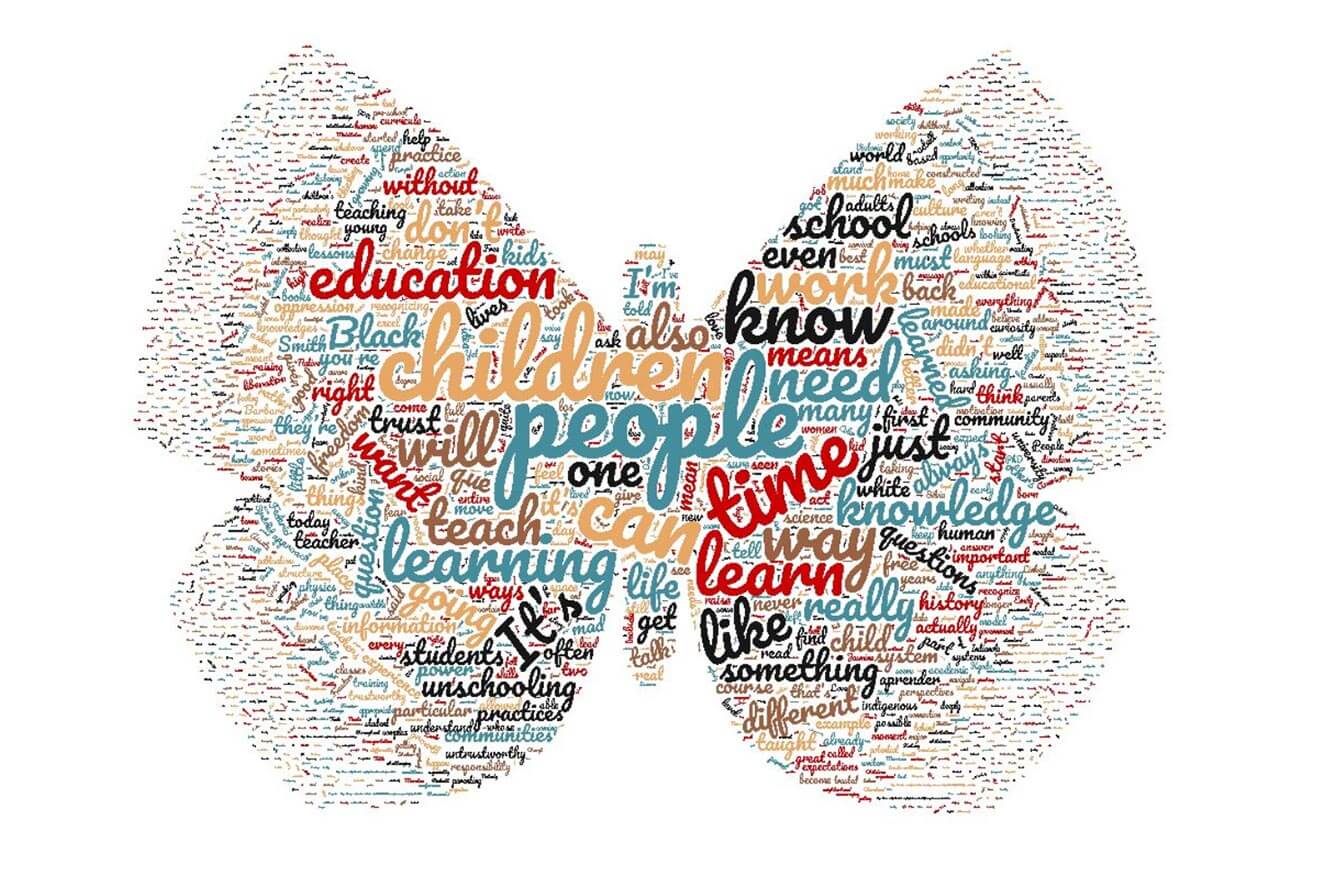 I like to throw blocks of text into the generator at wordclouds.com to see what pops out. Here's the image from this quote collection. "School" was the 20th most frequently occurring word. "Education" was the 11th, "learning" was the 6th. The top 5? Countdown-style they were: know, time, can, children, and people. That's fun to have discovered, but it's not why I did this exercise. After years of informally seeking out the stories conventional schooling and white, suburban cultural education were trying to erase, minimize, bury and otherwise keep from me, I realized that this wasn't enough. Without actively insisting that I limit the number of my precious reading hours that I gift to white men, theirs would continue to be the perspectives dominating my free time and notebook pages. Just like they do in the original article. In 2014, I set some new rules, changing up my reading and taking back my imagination. The deliberate re-orientation has become more reflexive over the years. It's transformed me and my bookshelf, becoming one of the practices I'm most grateful for. This piece is a glimpse, a gift, a possibility, an invitation, and a reminder that you, too, get to decide whose worlds and words get your precious, precious attention next.