Remembering John Taylor Gatto
One of the most admired and renowned critics of conventional schooling, John Taylor Gatto, passed away on October 25th. His books — especially Dumbing Us Down: The Hidden Curriculum of Compulsory Schooling — are often cited by people involved in Self-Directed Education as a major influence. ASDE board member Patrick Farenga knew John and has written an article in memoriam, to honor his life, his work, and his friendship...
John Gatto's stand as a public school teacher who gave up his awards, quit his job, and openly praised and worked with democratic, alternative, and home schools, especially unschooling, was a shot in the arm for the alternative school movement in the 1990s, and his books continue to inspire people of all ages to become self-directed learners.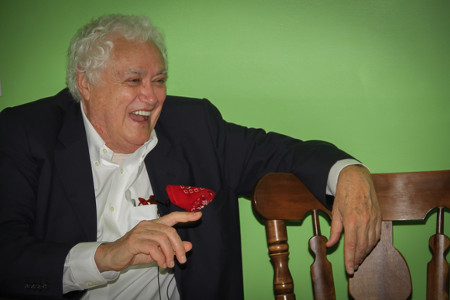 The online magazine from the Alliance for Self-Directed Education, designed to amplify and celebrate the voices of our movement.
Update Available: Why Big Tech is in the Business of Education Reform

Contrasting the philosophy and practices of the Agile Learning Center with the motives behind the collaboration of compulsory school systems and the tech industry.

Kelly Seacrest

Ways of Thinking, Not School Subjects

"Subjects" like math and history are less subjects and more ways of thinking. Thus, when folks worry about how self-directed learners will learn math or history, the "ways of thinking" approach makes the answer more obvious.

Dr. Kevin Currie-Knight
Featured Topics:
News & Announcements: